Louisiana LLC Cost
The Louisiana Secretary of State charges $100 to file your LLC Articles of Organization and Initial Report. When calculating the costs of forming a Louisiana LLC, you'll also need to factor in the yearly $30 fee you'll have to pay when you file your annual report. If you want to register a trade name, hire a registered agent, or need to get business insurance, you'll have to consider even more business expenses. Below, we break down all the costs of starting a Louisiana LLC.
What You'll Find In This Article: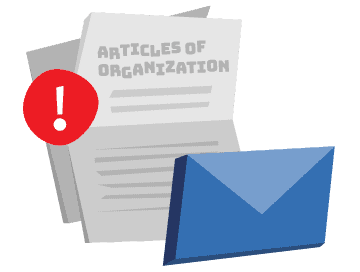 Louisiana LLC Formation Filing Fee: $100
One of the first costs you'll pay when starting a Louisiana LLC is the $100 filing fee for your Louisiana Articles of Organization. You'll pay this fee directly to the Louisiana Secretary of State's Commercial Division. Your business isn't formed until your Articles of Organization are accepted by the state. Louisiana usually processes articles within two days of receipt. The state also offers expedited processing for an extra fee.
Expedited State Processing: 
24 hour expedited filing: $30
2-4 hour priority expedited filing: $50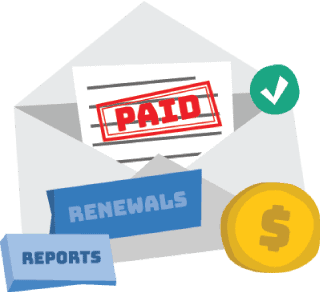 Louisiana Annual Report Fee: $30
The fee to file your Louisiana LLC annual report is $30. After you've filed your Articles of Organization with the state, you'll be required to file an annual report the following year on your anniversary formation date. Your anniversary formation date is the date the Louisiana Secretary of State initially approves your Articles of Organization. For example, if you formed your LLC in October 2022, you'll need to file your annual report in October 2023.
Find out how to file your Louisiana Annual Report.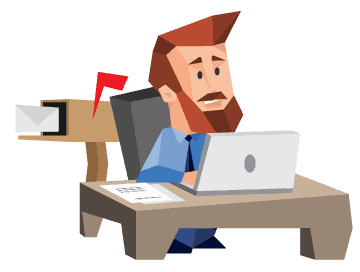 Louisiana Registered Agent Fee
A registered agent is a person or company in charge of accepting legal notices like service of process on behalf of your business. When you file your Articles of Organization, you'll need to appoint a Louisiana registered agent. While you can be your own registered agent or place a business partner as your company's registered agent, hiring a registered agent service like Northwest is an option many businesses decide to pursue. Most registered agent service fees vary and change, but Northwest's fee for registered agent service is $125 per year and never goes up.
Louisiana State Business License Fee
In Louisiana, there is no state-wide business licensing requirement, but certain professions require state licensing to operate. Some local parishes require some businesses to get a local-level license. While you don't need a state-wide business license for most LLCs, resellers do need to get a Louisiana Resale Certificate, which is free.
Louisiana Professional Licensing Fees
Louisiana requires certain professions like accountants, home inspectors, and therapists to obtain professional licenses before offering services. Each professional license is regulated by its own board. For example, accountants must follow the state board of Certified Public Accountants of Louisiana requirements for obtaining a Certified Public Accountant License, including having a baccalaureate degree, taking a specific number of course hours outside of college, and passing an examination.
Check Louisiana's list of all professions requiring specialized licensing for applications and fees.
Local Business License Fees in Louisiana
In Louisiana, parishes can require businesses to get an Occupational License from their local county clerk. For example, in New Orleans, business owners must get an Occupational License. The fee in New Orleans for the Occupational License is based on gross sales and can range from $50-$6,200. On top of your Occupational License, you may need to get additional licenses from your local government depending on the particular services you offer.
Optional LLC Fees in Louisiana
We've covered the initial and required fees for starting an LLC in Louisiana. Now let's cover some optional fees you may pay in the life of your business.
Name Reservation
If you want to reserve your LLC name in Louisiana, you'll file an Application for Reservation of Corporate/Limited Liability Company/L3C/Partnership Name and pay the $25 filing fee. You'll pay this fee to the Louisiana Secretary of State's Commercial Division to reserve your name for 120 days. You can only reserve a name if it is available, so do an LLC name availability look-up using the Louisiana Business Filings Search.
Trade Name
Filing for a trade name, also known as a DBA or "doing business as" name, costs $75. You must file an Application to Register Trade Name, Trademark, or Service Mark with the Louisiana Commercial Division. A DBA or trade name is used for legally doing business under a name other than the name you put on your formation paperwork.
Certified Copies of Business Documents
In Louisiana, certified copies of your LLC's Articles of Organization cost $15 for one document and $25 for more documents or an entire file. If you need to provide copies of your Articles of Organization to a third party, such as a bank or lawyer, you'll most likely have to give certified copies. To get your certified copies expedited, you'll need to pay an additional $50. Once you have your certified copies, you may choose to keep them on file internally.
How to get Louisiana Articles of Organization certified copies.
Louisiana Certificate of Good Standing
To get your Louisiana LLC's Certificate of Good Standing, you'll need to pay $20 for regular mailing and up to $50 for expedited service. You can request your Louisiana Certificate of Good Standing by fax, mail, in person, or online. You may need a Certificate of Good Standing to help you prove your LLC's compliance with state LLC laws, annual reports, and taxes.
Here's how to get a Louisiana Certificate of Good Standing.
Business Insurance Premiums
Louisiana legally requires all LLCs to have workers' compensation insurance, even if they only have one employee. You'll have to get insurance from a private insurer, or you can request to be self-insured. Your insurance fees will range in price based on the elections you choose and other factors like the number of employees. On average, Louisiana employers pay between $1.49 and $100 per payroll period.
You may also wish to get liability insurance for your LLC to cover the cost of claims against your LLC for injuries or damages. Your liability insurance cost will depend on many factors and can range between $300 and $5,000. Beyond liability insurance, you can purchase more specialized insurance, like professional, cyber, and home-based business insurance.
Learn more about LLC Business Insurance.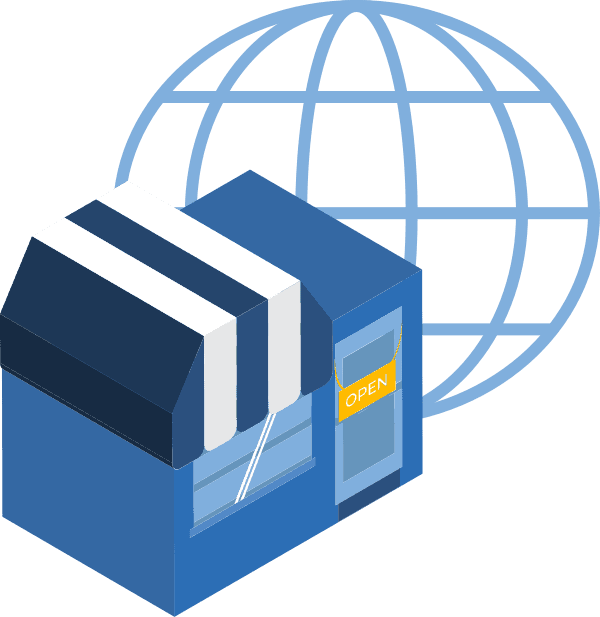 How much does it cost to register a foreign LLC in Louisiana?
You will need to file an Application for Authority to Transact Business in Louisiana to register your foreign LLC and pay $150 to the Louisiana Secretary of State's Commercial Division. Foreign registration happens when you've formed your LLC in one state and want to also register it in another state to legally do business within the new state. When you do set up a location within the state of Louisiana, you will also need to apply for any local-level licenses.