New Mexico LLC Cost
To start a limited liability company in New Mexico, you'll pay a $50 fee to file Articles of Organization with the New Mexico Secretary of State's Business Services Division. Other costs include fees for various licenses, business insurance premiums, and potentially the price of registered agent service. Our guide will help you prepare every expense that comes with forming an LLC in the Land of Enchantment.
What You'll Find In This Article: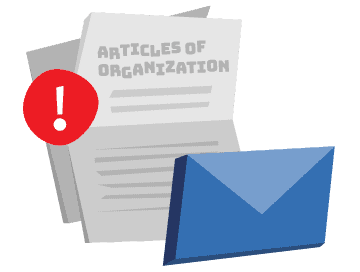 New Mexico LLC Formation Filing Fee: $50
New Mexico Annual Report Fee: $0
One major advantage of New Mexico LLCs—no annual reporting requirement. This also means you don't have to worry about paying annual report fees, either.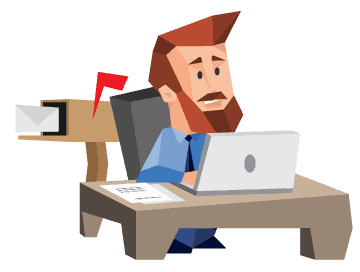 New Mexico Registered Agent Fee
Under New Mexico Statute § 53-19-5, you must appoint a New Mexico registered agent in order to operate your LLC in the state. Your New Mexico registered agent must have a physical street address in New Mexico for a registered office (PO boxes and virtual offices aren't allowed), and be available during normal business hours to accept service of process on your LLC's behalf.
You can designate a friend, employee, partner or family member as your LLC's New Mexico registered agent—or even do it yourself—but bear in mind that a registered agent can't leave their registered office location during business hours—and must be willing to put their name and physical address into the public record as the agent attached to your LLC.
As a result, many LLC owners prefer to hire a professional registered agent service like Northwest. Our competitors' prices may vary, but we only charge $125 a year, and our price never goes up.
If you decide to change your registered agent in the future, it'll cost you $20 to file a Statement of Change of Registered Agent form with the New Mexico Secretary of State.
New Mexico State Business License Fee
New Mexico has no general statewide license applicable to all businesses, but it does require all companies to get a New Mexico Business Tax Identification Number—a gross receipts tax registration that also covers workers' compensation taxes, payroll withholding, and a number of additional industry-specific tax programs. This form can be printed and submitted to the New Mexico Tax and Revenue Department, or filed online through the New Mexico Taxpayer Access Point. There is no upfront fee to get a Business Tax Identification Number.
You might also need to obtain certain state occupational licenses and permits, depending on the type of business your LLC engages in, particularly if the business involves hazardous materials, controlled substances (alcohol or tobacco), or you operate as a construction contractor. New Mexico's Regulation and Licensing Department has further information about the kind of licenses your business may need.
New Mexico Professional Licensing Fees
Professional business licenses are required for New Mexico businesses that need specialized education or training to provide services. Architects, chiropractors and appraisers, among others, require a professional business license. The Regulation and Licensing Department has a master list of boards and commissions you can use to find the entity that governs the professional license your LLC may require. For example, the New Mexico Board of Pharmacy issues licenses for drug warehouses, animal control clinics, and narcotic treatment facilities, in addition to licensing traditional pharmacists.
License requirements vary, but you'll likely need to take a state exam, apply to the relevant board, and pay all the fees that accompany your professional license. The cost of a license ranges anywhere from $15 for a handyman certification, on up to $400 for doctors and other advanced medical professionals. Many professions may also require the payment of annual renewal fees and continuing education costs.
Local Business License Fees in New Mexico
On top of state and professional licenses, local business permits are also required in most cities in New Mexico. These permits usually carry an initial fee of $35. However, businesses with physical locations also need to pay for fire and safety permits that scale based on a site's square footage—from an additional $35 at the lowest level, to as much as $400 for the largest businesses in Albuquerque.
Other businesses may be subject to specialized permitting, such as Santa Fe's $175 fee for a home-based business, or Silver City's annual $25 fee for filling stations (plus $5 per pump when a business has more than two). In most cases, you can determine which licenses you'll need for your LLC by checking your city clerk's web page, or by contacting the office directly.
Optional LLC Fees in New Mexico
While we've listed the costs you're most likely to come across when starting an LLC in New Mexico, it's possible your LLC may require other optional services that carry their own fees.
Name Reservation
You can reserve a business name in New Mexico for 120 days by filing an Application for Reservation of Limited Liability Company Name with the Business Services Division. This application costs $30 to file.
DBA (Doing Business as) Name
DBAs are called "assumed business names" in New Mexico. Unlike most states, New Mexico doesn't require an assumed business name to be registered—however, if you want to protect your assumed name from being used by another business, you can register it by filing Articles of Amendment to your Articles of Organization by mail, along with a $50 filing fee. You can also use the Business Services portal to determine whether a name you want is available or already in use.
Certified Copies of Business Documents
From time to time, an LLC owner may need certified copies of their business documents. New Mexico provides certified copies of filings for $25 (plus an additional fee of $1 per page, for a maximum of $10). You can order certified copies of your documents by contacting the New Mexico Secretary of State's Corporation Division.
Find out how to get a certified copy of your New Mexico Articles of Organization.
New Mexico Certificate of Good Standing
If your New Mexico LLC needs to establish that it it is current on all state filings and fees—such as when dealing with a bank, investors, or another state—you'll need a Certificate of Good Standing. A Certificate of Good Standing costs $25 for an LLC, and you can obtain it online through the New Mexico Secretary of State's Business Services portal.
Here's how to get a New Mexico Certificate of Good Standing.
Business Insurance Premiums
If your New Mexico LLC employs three or more workers—full- or part-time, permanent or seasonable—you're required by law to cover them with workers' compensation insurance. You can purchase this insurance through a conventional insurance company, get coverage from the state's assigned risk pool if other coverage is unavailable, or self-insure if your LLC can guarantee the total risk.
Liability insurance is also worth considering. While your LLC protects the assets of the LLC members, liability insurance can help cover the costs of any lawsuits against your business in the event that a customer is injured. Insurance rates for liability coverage will depend on the nature of your LLC's business—a demolition company will likely be required to pay higher rates than a home-based freelance writer, for example.
Learn more about LLC Business Insurance.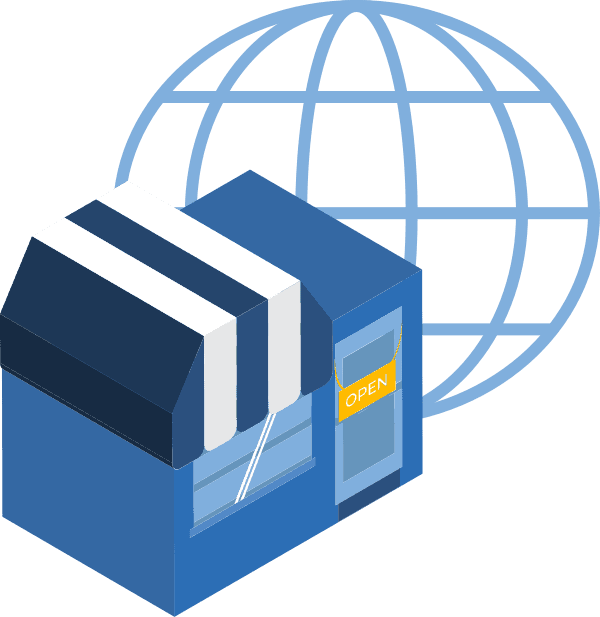 How much does it cost to register a foreign LLC in New Mexico?
To register your foreign LLC in New Mexico, you'll need to submit a Foreign Limited Liability Company Application for Registration to the Secretary of State and pay a $100 filing fee. Your New Mexico foreign LLC will need to follow the same rules as a regular LLC, which means you'll need to get any professional or local business licenses that are required to operate your business, and designate a New Mexico registered agent for your out-of-state company.