Washington LLC Cost
To start a limited liability company in Washington, you'll need to pay a minimum fee of $180 to file a Certificate of Formation with the Washington Office of the Secretary of State's Corporations and Charities Division, plus $10 to file an Initial Report for your LLC. Other costs include fees for licenses, business insurance premiums, and $60 to file an annual report at the end of your LLC's first year. Our guide will help you prepare for everything needed to budget for when forming an LLC in Washington.
What You'll Find In This Article: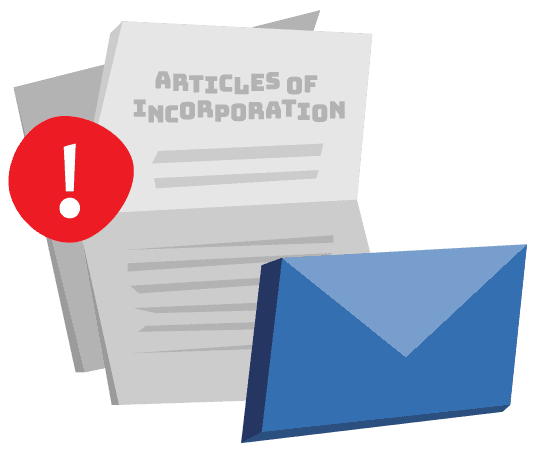 Washington LLC Formation Filing Fee: $180
To form a Washington LLC, you'll need to file a Certificate of Formation with the state. The basic fee for this certificate is $180 when submitted through the mail or in person, or $200 when filed online. When submitting your Certificate of Formation online through the Washington Corporations and Charities Filing System, your certificate should be processed within 2 days of receipt. Submitting a paper form through any other means will take much longer to process—unless you pay $50 for expedited processing. Once your certificate is processed, your Washington LLC is officially formed and ready to start doing business.
Washington Initial Report Fee: $10
Upon forming your LLC, you will need to submit an initial report to the Corporations and Charities Division within 120 days of registration, along with a $10 fee. This report can be filed online via the Corporations and Charities Filing System or with a paper form.
In addition to filing the $10 initial report, an annual report must be submitted at the end of your LLC's first year. This report is due on the last day of your LLC's anniversary month and costs $60. If you're late for the filing deadline, the Corporations and Charities Division will charge an additional $25 late fee. Printable forms and online filing are available at the Washington Secretary of State's Annual Report page.
Learn more about filing your Washington Annual Report.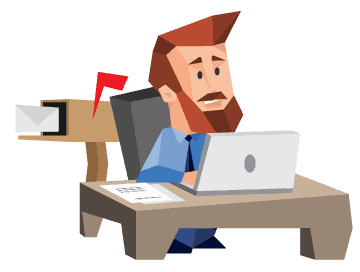 Washington Registered Agent Fee
Under RCW 23.95.415, you must name a Washington registered agent when you form your LLC in the state. They must have a Washington street address—no PO boxes or virtual offices allowed—and be able to operate during regular business hours in order to accept service of process for your LLC.
Your LLC's Washington registered agent could be an employee or family member—or you can even do it yourself. However, many LLC owners prefer hiring a professional registered agent service like Northwest, for the privacy and convenience they offer over in-house or do-it-yourself registered agents. While the cost of registered agent services vary among our competitors, we charge just $125 a year, and our price never goes up.
Washington State Business License Fee: $90
Washington is one of a small number of states that require virtually all companies to acquire a state-level business license. A Washington Business License registers your business with multiple Washington state departments—Revenue, Employment Security, and Labor & Industries, and also provides endorsements for certain specialized business and local business licenses in many municipalities across the state.
A basic Washington Business License application costs $90 for a new or reopening business, but adding endorsements may carry additional fees, from $25 to be a Washington Lottery retailer to $850 for collection agencies. Applications can be filed online through the My DOR system, or with a paper form. Online applications are processed within 10 business days of receipt, and mailed filings can take up to six weeks—but getting endorsements approved can add 2-3 weeks to processing times.
Washington Professional Licensing Fees
Specialized education and training is needed for certain occupations, and those occupations usually need a professional license to operate in Washington. Attorneys, doctors, geologists, morticians and tattoo artists are only some of the many professions that require a license. The Washington State Department of Licensing can help you find the state department or board that issues your relevant professional license.
License fees can vary considerably by profession—a cosmetologist's license is $25, but a real estate appraiser's costs $620. Applicants must usually pay a fee to take a state exam, complete an application to the relevant department or board, and pay all fees that accompany your professional license. Some professions may have annual renewal fees and continuing education costs to consider as well.
Local Business License Fees in Washington
Most communities in Washington handle their local business licensing through an endorsement on a company's state-level business license. Some of these endorsements carry flat fees for a general business license, such as Olympia, which charges $30, or Spokane Valley at $25. Other cities—such as Spokane and Port Townsend—have variable fees for their business license endorsement. Those fees can be based on criteria like number of employees, gross income, or square footage of business space.
However, some cities do their own independent business licensing outside of state endorsements. Bellevue, for instance, requires businesses to get a general business license for $100. Meanwhile, Seattle charges an annual fee for a business tax license based on taxable revenue earned in the city, which ranges from $65 to $2,878.
Consult the list of city endorsements to see if your location works with Washington for licensing, or contact your local city clerk for information about independent licensing.
Optional LLC Fees in Washington
While we've listed the basic costs of starting an LLC in Washington, you may also want to consider some options for your business that carry additional expenses.
Name Reservation
You can reserve a business name in Washington for 120 days by filing an Name Reservation form with the Secretary of State. The fee to file is $30, and applicants must submit a paper form for the reservation.
---
DBA (Doing Business as) Name
DBAs are called "trade names" in Washington. You can use a trade name instead of your LLC's legal name when conducting business, if you register the trade name and pay a $5 fee. Trade names are registered like an endorsement while filing a Washington Business License. If your business is already licensed, you can file again to add the endorsement to the license. Search the Washington Department of Revenue's Business Lookup service to see if your intended trade name is already in use as a licensed business or as another trade name.
---
Certified Copies of Business Documents
LLC owners sometimes need certified copies of documents their company has registered with the state. You can order certified copies through the Washington Corporations and Charities Filing System as an option in your User Account, or request them by mail. Charter documents like Articles of Organization are $20 for certified copies, all others are $10. Documents of more than 100 pages carry a surcharge of $13.50 for every 50 page increment. Normal processing takes 5-7 days plus delivery time, but your copies can be expedited in an online order for two-day processing with an additional $20 service fee, or in-person for $50 and processing within an hour. Mailed requests for copies can be marked for expediting for an additional $50 and two days of processing.
---
Washington Certificate of Existence
If your LLC needs to prove to a bank, investors, or another state that it is up-to-date on all state filings and fees, you'll need a Certificate of Existence—which is also called a Certificate of Good Standing or Certificate of Status in other states. A Washington Certificate of Existence can be ordered online through a user account on the Washington Corporations and Charities Filing System, or by mail or in person. Normal processing takes 5-7 business days, plus additional time for mailing, and costs $20. Expedited service is available for $50 more ($20 when ordering online), and processing should take less than 2 business days—plus additional time for mail delivery.
Requests for Certificates of Existence or certified copies can be mailed to:
Washington Secretary of State
Corporations Division
PO Box 40234
Olympia, WA 98504-0234
Business Insurance Premiums
Washington requires employers to purchase workers' compensation insurance through the Department of Labor and Industries, or otherwise qualify for self-insurance. Private workers' compensation insurance is not an option in Washington. Upon registering for a Washington Business License, your company will be assigned an account manager from Labor and Industries, who will set up your policy and contact you about rates.
You may also consider obtaining liability insurance for your LLC. LLCs protect the assets of their members, but liability insurance can help protect the LLC itself from the costs of lawsuits filed against it in the event of customer injury. Insurance rates for liability coverage depend on the nature of your LLC's business—a sport fishing company will likely pay higher rates than a home-based graphic designer, for example.
Learn more about LLC Business Insurance.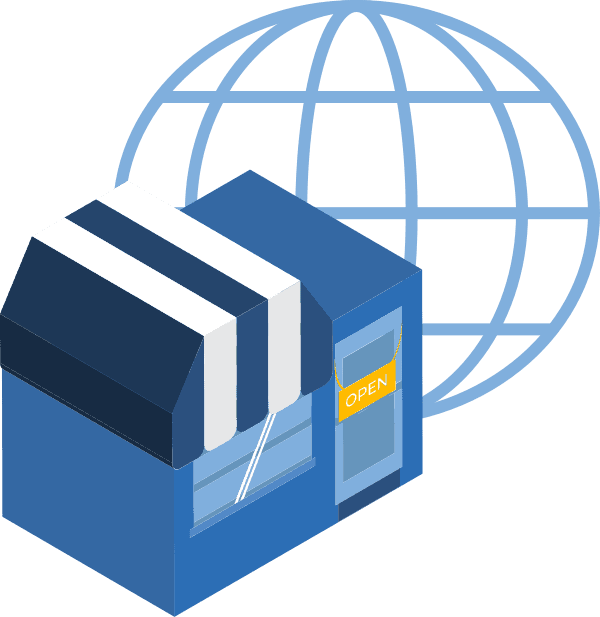 How much does it cost to register a foreign LLC in Washington?