Wyoming LLC Cost
The cost to form an LLC in Wyoming is $102. You'll also need to budget a minimum of $60 to file your LLC's annual report. There are other expenses to factor in, such as the cost of hiring a professional registered agent, business licenses and permit, and the cost of various types of business insurance. We'll break down the costs of starting an LLC in Wyoming, beginning with the most crucial expenses.
What You'll Find In This Article: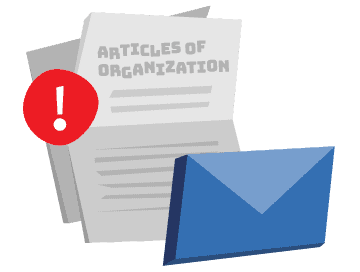 Wyoming LLC Formation Filing Fee: $102
You'll pay $100 ($102 for online filings) to file your Articles of Organization, which is the document that officially registers your LLC with Wyoming. Once your LLC is registered with the state, you're in business.
Wyoming also allows for a type of LLC called a Series LLC. Series LLCs are unique in that they involve a parent LLC and any number of "child" LLCs. The parent LLC will cost $100, and is registered by filing the Wyoming Series LLC Articles of Organization. Each subsequent child LLC, or series, will cost $10 to register.
Read on to learn more about how to start a Wyoming Series LLC.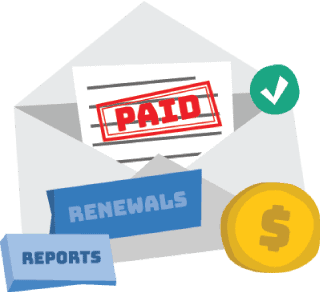 Wyoming Annual Report Fee: $60 minimum
Wyoming LLCs need to budget at least $60 for the state's annual report (due on the first day of your LLC's anniversary month). This fee will need to be paid every year, and is based on the total value of your LLC's assets. The minimum annual report fee is $60. If your assets are over $300,000 you'll pay $0.0002 for every dollar. For example, if your LLC has assets of $500,000, you'll pay $100 ($500,000 multiplied by .0002) to file your annual report.
Find out more about filing your Wyoming Annual Report.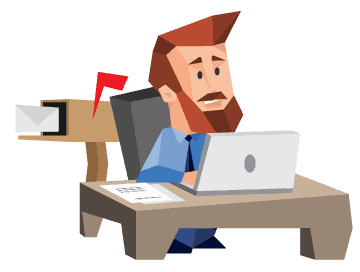 Wyoming Registered Agent Fee
Registered agent fees vary, but at Northwest we charge $125 per year, and our price never goes up. Of course you can always be your own Wyoming registered agent, which is free. The problem with that is, not only will your name and address end up on public record, you also can't take a weekday off. Registered agents need to be available during regular business hours, 52 weeks a year. No sick days. No vacations.
A lot of business owners hire a professional registered agent service, because it allows them the flexibility to work from anywhere without having to worry about dealing with service of process (legal mail). A registered agent service can also help LLC owners live privately by listing their name and address on all state filings allowable.
Wyoming State Business License Fee
The main Wyoming business license you'll need is the Sales and Use Tax License which costs $60. It is a one-time fee, no renewals are needed. This license will allow your LLC to collect sales tax from customers. You can apply online at Wyoming's Internet Filing System for Business (you'll need to create an online account). You can also mail or fax a paper Sales/Use Tax License Application to the Wyoming Department of Revenue.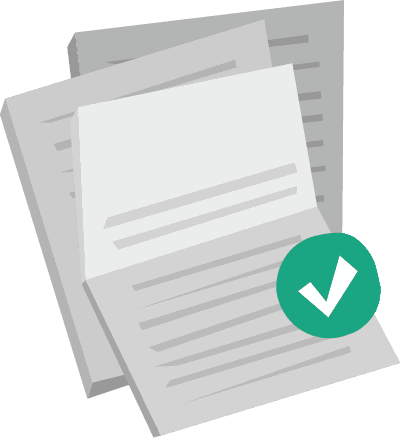 Wyoming Professional Licensing Fees
Professions that involve specialized training like law, medicine, accounting, engineering, architecture, and cosmetology will need to get licensed by the state board that oversees the profession. The cost to obtain a professional business license in Wyoming varies by profession. For example, if you are opening a salon, you'll need to get a license from the Wyoming Board of Cosmetology. The license fee to open a salon is $300. Plus each salon worker will need to pay for a $96 biennial license fee. Wyoming's Department of Administration & Information website will help direct you to individual professional boards, as well as to licensing and fee information.
Local Business License Fees in Wyoming
Local business licenses and their fees will vary by municipality. The process to get licenses is generally the same: call or visit your county clerk's office, tell them what business you are engaged in, ask what permits and licenses you need, and then fill out and submit the forms and pay any accompanying costs. For example, if you have any type of business in Jackson, Wyoming, you'll need to submit a Town of Jackson Business License Application and pay a fee based on the number of employees your LLC has. If you have 1-10 employees, you'll have to pony up $118. Businesses with 11-49 employees pay $247, and the fees go up from there. Each county and town will have their own regulations and fees.
Optional LLC Fees in Wyoming
We've given you a look into some of the concrete expenses you can expect when starting your Wyoming LLC. You may not need to budget for any extra expenditures, but it never hearts to learn what other costs might be in store. Here's some of the most popular:
Name Reservation
It costs $60 to reserve your preferred business name in Wyoming. Reserving your business name makes certain that the name you want for your business isn't snatched up by someone else. To reserve a name for your business, you'll need to file an Application for Reservation of Name to Wyoming's Secretary of State. Filings are accepted by mail, and can take up to 15 days to be processed after your application is received. Once accepted, your name reservation will be good for 120 days.
DBA (Doing Business as) Name
Registering a DBA (Wyoming calls DBAs "trade names") in Wyoming costs $100. However, you are not required to register your trade name with the Secretary of State. But if you want to make sure no one else uses your trade name, you can file an Application for Registration of Trade Name with the state to officially lock the name down.
Certified Copies of Business Documents
If your LLC needs certified copies of business documents for opening bank accounts (or just for personal record keeping), be prepared to pay $10 for any document totaling 10 pages or less. Certified documents that are over 10 pages will cost $15 plus an additional $0.15 per page. This means that if your document is 12 pages, you'll have to pony up $15.30. To order certified documents you'll need to fill out and submit a Certified Copy/Certificate Request form by mail, in person, fax, or email.
Here's how to get a certified copy of your Wyoming Articles of Organization.
Wyoming Certificate of Good Standing
A Certificate of Good Standing is free and available immediately if you order it online through Wyoming's Business Center. You can also pay $10 and submit a Certified Copy/Certificate Request form by mail, in person, fax, or email. A Certificate of Good Standing is often used to show banks, loan officers, investors, and other state governments that your LLC is up to date on all of its Wyoming filings and fees.
Here's how to get a Wyoming Certificate of Good Standing.
Business Insurance Premiums
If a customer slips and falls in your store and sues you, your business may be liable for the costs associated with their injuries. While your LLC will protect your personal assets, it won't protect the assets of your business. Without liability insurance, any business asset—bank accounts, cash reserves, and even business equipment like computers and vehicles—could be used to fulfill a lawsuit. In many cases, you'll want to obtain business liability insurance. The price tag can range from under $100 a month to several thousand a month, depending on the size of your business and the type of business you are engaged in.
If you have employees, you'll most likely need to budget for workers' compensation insurance. Every Wyoming business will need to register with the Division of Workers' Compensation and Unemployment Insurance in order to have their coverage requirement determined by the state. Most employers will be able to purchase insurance from the Wyoming Workers' Compensation Program. The average cost of workers' compensation insurance in Wyoming is about $2 for every $100 of payroll. Businesses involved in more labor-intensive and risky work will see higher rates. For example, logging or truck transportation workers' compensation insurance rates are often around $6 per $100 of payroll.
Learn more about LLC Business Insurance.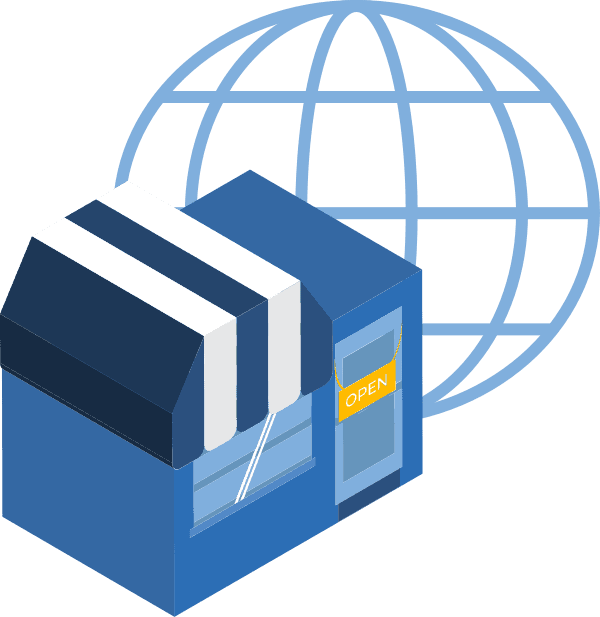 How much does it cost to register a foreign LLC in Wyoming?
It costs $150 to register a foreign LLC in Wyoming. To do this you'll need to complete the state's Certificate of Authority application and file it with Wyoming's Secretary of State. Wyoming only allows foreign LLCs to register by mail or in person. Once you've registered as a foreign LLC in Wyoming, you'll most likely need to apply for state and local licensing before you start actually doing business.