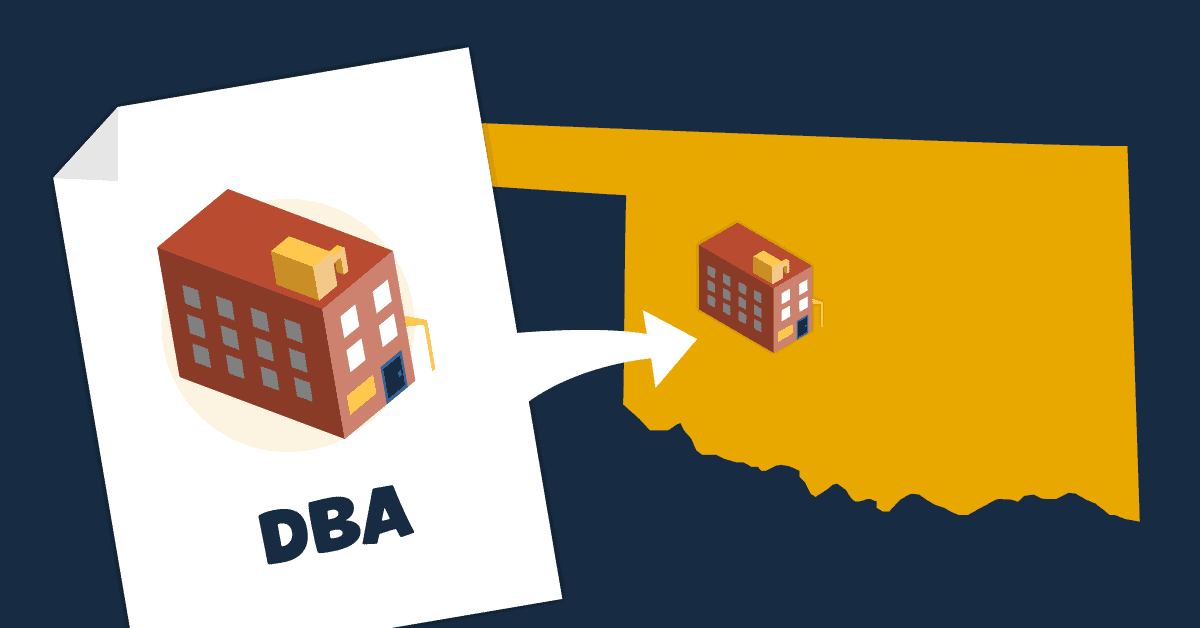 Q: Do I need to go through you to file a DBA with the state of Oklahoma for our LLC?
Thank you to one of our customers in Oklahoma for this question! You can absolutely go through Northwest to obtain a DBA (doing business as) name for your Oklahoma LLC. However, if you'd like to reach out to the state yourself to file your DBA name (what Oklahoma calls a trade name), here's what you'll need to do:
1. Make sure your desired name is available
Just like the name of your Oklahoma LLC, your trade name must be distinguishable from all other business entity names on record. You can use the state's Business Entities Search to see if your name is available to use.
2. File a Trade Name Report
To obtain a trade name in Oklahoma, you'll have to submit a Trade Name Report Form to the secretary of state. Here's what it should include:
Desired trade name
Business address
Brief description of business activity
Legal name of LLC (the name on file with the state)
Type of business entity (select "limited liability company")
State or jurisdiction of formation
Date and signature of an authorized person (meaning a member or manager of your LLC, or someone authorized in your operating agreement to sign on behalf of your company)
Filing fee of $25
How do I submit my Trade Name Report?
You may submit the document online or by mail.
Online: Oklahoma Online Portal
By Mail:
Oklahoma Secretary of State
421 NW 13th St, Suite #210
Oklahoma City, OK 73103
Does Oklahoma have a publication requirement for DBA filings?
No. Some states require businesses to publish their DBA names in a newspaper of record—but Oklahoma does not have a publication requirement associated with obtaining a trade name.