Oklahoma LLC Cost
It costs $100 (add $4 if paying with a credit card) to file the Articles of Organization with Oklahoma's Secretary of State. Beyond the registration fee, you'll also need to budget $25 to file an Oklahoma Annual Certificate, though that cost comes later. Of course, as always when running a business, there will be more expenses, like business license fees, business insurance, or even hiring a professional registered agent. We'll go over what you can expect to pay when starting an LLC in Oklahoma.
What You'll Find In This Article: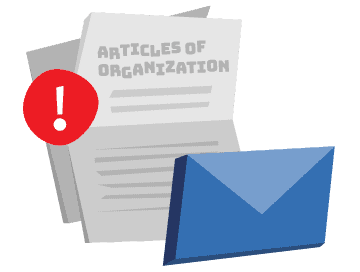 Oklahoma LLC Formation Filing Fee: $100
To form your Oklahoma LLC, you'll need to file Articles of Organization with the Oklahoma Secretary of State and pay the $100 filing fee ($104 if paying with a credit card). Your articles are what creates your Oklahoma LLC. You can file your articles online, by mail, or in person. In-person filings can be approved the same day for an added $25.
You also have the option of forming an Oklahoma Series LLC, which is a type of LLC that involves a parent LLC and a number of child LLCs that branch off from the parent. The filing fee for an Illinois Series LLC is still just $100 like a regular LLC, no matter how many child LLCs are formed. You'll need to notify Oklahoma's Secretary of State of your intention to register your Oklahoma Series LLC by adding a statement to your Oklahoma Articles of Organization that states the limitations of liability for each series. It should be noted that each series LLC you create will need to be included in your LLC's operating agreement.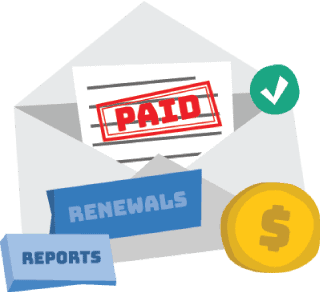 Oklahoma Annual Report Fee: $25
It costs $25 to file your annual report in Oklahoma (they call it a certificate). The Oklahoma Annual Certificate is due each year on your LLC's anniversary month. This means that if you filed your LLC with Oklahoma in November, your certificate would be due before the end of November the following year. While you won't have to pay this fee right away, it is good to know what to expect.
Find out how to file your Oklahoma Annual Report.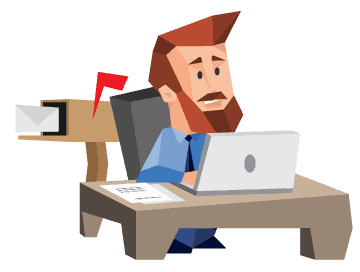 Oklahoma Registered Agent Fee
By law, every Oklahoma LLC needs a registered agent. Oklahoma registered agents must have an address in Oklahoma (no PO boxes) and be available during regular business hours to accept legal and state mail on behalf of the business. LLC members can save money and be their own agent. However, that means a member will need to available 9 to 5, every weekday, for 52 weeks a year. That's a tall order for most business owners, who would probably rather focus on their business. That's why many LLCs hire a professional registered agent service.
Registered agent prices vary, but at Northwest, we charge $125 per year, and we never raise our price. We can also help LLC owners live privately by listing our information on all public documents allowable.
Oklahoma State Business License Fee: $20
If your LLC is making sales in Oklahoma, it will need a state permit to collect sales tax. An Oklahoma Sales and Use permit can be applied for online at Oklahoma Tax Access Point (OKTAP). You'll need to create an account in order to apply for your permit. The permit costs $20 (plus any applicable credit card processing fees) and is good for three years, at which point it will need to be renewed. Oklahoma provides a helpful OKTAP guide that walks you through the online application process. You can also register for your permit in person with Oklahoma's Tax Commission, which has offices in Tulsa and Oklahoma City.
Oklahoma does have some state-wide licenses for businesses involved in alcohol, food, construction, or pharmaceutical sales. For instance, Oklahoma's Department of Health requires a state-wide health license of $425 for any business that serves food.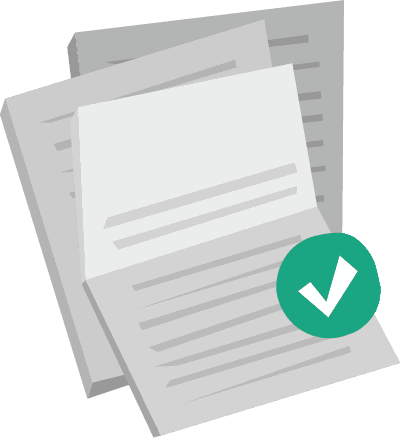 Oklahoma Professional Licensing Fees
Some businesses will need professional licenses in order to legally operate. Professional licenses are often required in professions like engineering, architects, accountants, and other highly trained professions. If you're an engineer, you'll need to obtain a license from the Oklahoma State Board of Licensure for Professional Engineers and Land Surveyors. Opening a salon? You'll need a license from the Board of Cosmetology and Barbering, which regulates the profession of cosmetology, barbering, esthetics, and manicuring. Licenses and fees vary, and requirements often include taking a state exam, and ongoing professional courses to maintain your license.
Local Business License Fees in Oklahoma
Local business licenses and fees are based on where your business is located. Obtaining a mobile food vendor license in Norman will run you $75. A similar license in Tulsa is $150. A pawnbroker license in Stillwater costs $50 per year, but in Muskogee you'll pay $55. You can find licensing information at your Oklahoma county clerk's office or on their website.
Optional LLC Fees in Oklahoma
While we've gone over the basic, locked in expenses of starting an LLC in Oklahoma, there will be some other expenses that you might consider. Here are a few.
Name Reservation
Reserving your LLC name in Oklahoma costs $10 and is good for 60 days. Just file an Application for Reservation of a Name online, by mail, or in person, and Oklahoma will put a hold on the name. But why reserve a name for your business? Maybe you're not ready to file your formation documents, but you've got the perfect name for your LLC. Instead of worrying about some other business laying claim to the name, you can reserve the name until you are ready to register your LLC with the state.
DBA (Doing Business as) Name
Oklahoma calls DBAs "trade names." They cost $25. To get a trade name for your LLC, you'll need to submit a Trade Name Report to Oklahoma's Secretary of State. You can file online or by mail. Your Oklahoma trade name does not expire, so there is no added renewal fee.
Certified Copies of Business Documents
As your business grows, you might need certified copies of important business documents to open new bank accounts, attract investors, or expand to a new state. Oklahoma charges $10 per document plus $1 per page for certified documents (plus a 4% credit card processing fee). You can order your documents in person, online, or by mail. Online and in person certified copies will take about an hour. Mailed requests can take three days plus however long it takes to post office to return your documents.
Find out how to get a certified copy of your Oklahoma Articles of Organization.
Oklahoma Certificate of Good Standing
$20 (plus a 4% credit card processing fee) is all it costs to get an Oklahoma Certificate of Good Standing. An Oklahoma Certificate of Good Standing is often used to foreign qualify your LLC in another state. You can order your certificate online, by mail, or in-person. Online orders will allow you to view and print your certificate within 1 hour. Orders by mail can take up to three days plus added time for the post office. Requesting a certificate in person is as fast as online processing.
Here's how to get an Oklahoma Certificate of Good Standing.
Business Insurance Premiums
Your LLC protects you and your other members from lawsuits and bankruptcy. If you're looking to protect your business in case a customer slips and falls or an employee crashes a delivery vehicle, you'll probably want to think about liability insurance. Costs and plans vary, and in some cases, depending on what kind of business your LLC engages in (tree trimming, electrical installations, mill work, etc…), Oklahoma may even require it.
If you have employees, you'll need to look into budgeting for workers' compensation insurance. While there are some exemptions, most business owners who have employees (even part-time or seasonal) will be required by law to carry workers' comp. It covers medical bills and lost wages for employees who become are injured or sick on the job. Any employer who fails to secure a workers' compensation policy may be subject to penalties up to $1,000 per day. Oklahoma business owners can shop around for a private policy, or, if they are unable to get workers' comp insurance, they purchase coverage from the Oklahoma assigned risk market, CompSource Oklahoma. Rates will depend on what kind of work your business does. The higher the risk, the higher your cost.
Learn more about LLC Business Insurance.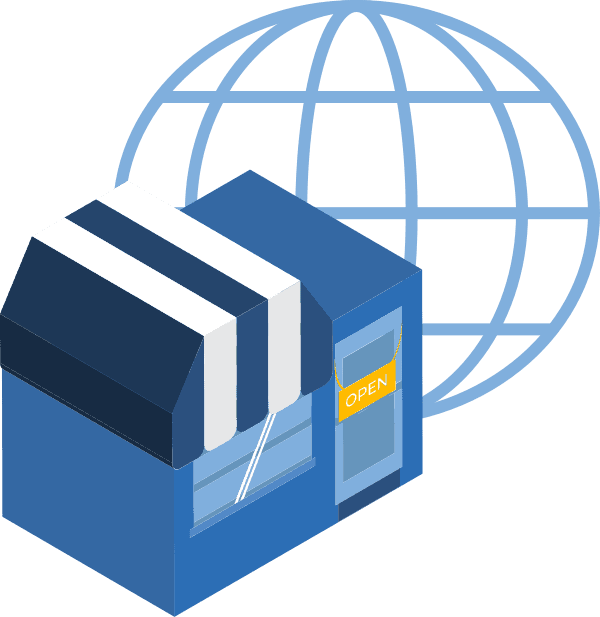 How much does it cost to register a foreign LLC in Oklahoma?
It costs $300 to register as foreign LLC in Oklahoma ($312 if paying with a credit card). To register you'll need to submit an Application for Registration of Foreign Limited Liability Company with the Oklahoma Secretary of State. Oklahoma accepts applications by mail, fax, in-person, and online, though each comes with a different price tag.
Mailed or faxed filings: $300
Online filings: $312
In-person filings: $325
Your Oklahoma foreign LLC will also need to apply for a state sales and use tax permit, along with any professional or local licenses that are required to operate your business.