Capital Contribution Agreement for LLCs
Capital contributions are the money or other assets members give to the LLC in exchange for ownership interest. Members fund the LLC with initial capital contributions—these are usually recorded in the operating agreement. Additional capital contributions can be made at any time later on. Because contributed capital affects LLC ownership percentages, changes should be documented in a capital contribution agreement. We provide a free LLC capital contribution agreement template that can be used for both initial and additional capital contributions.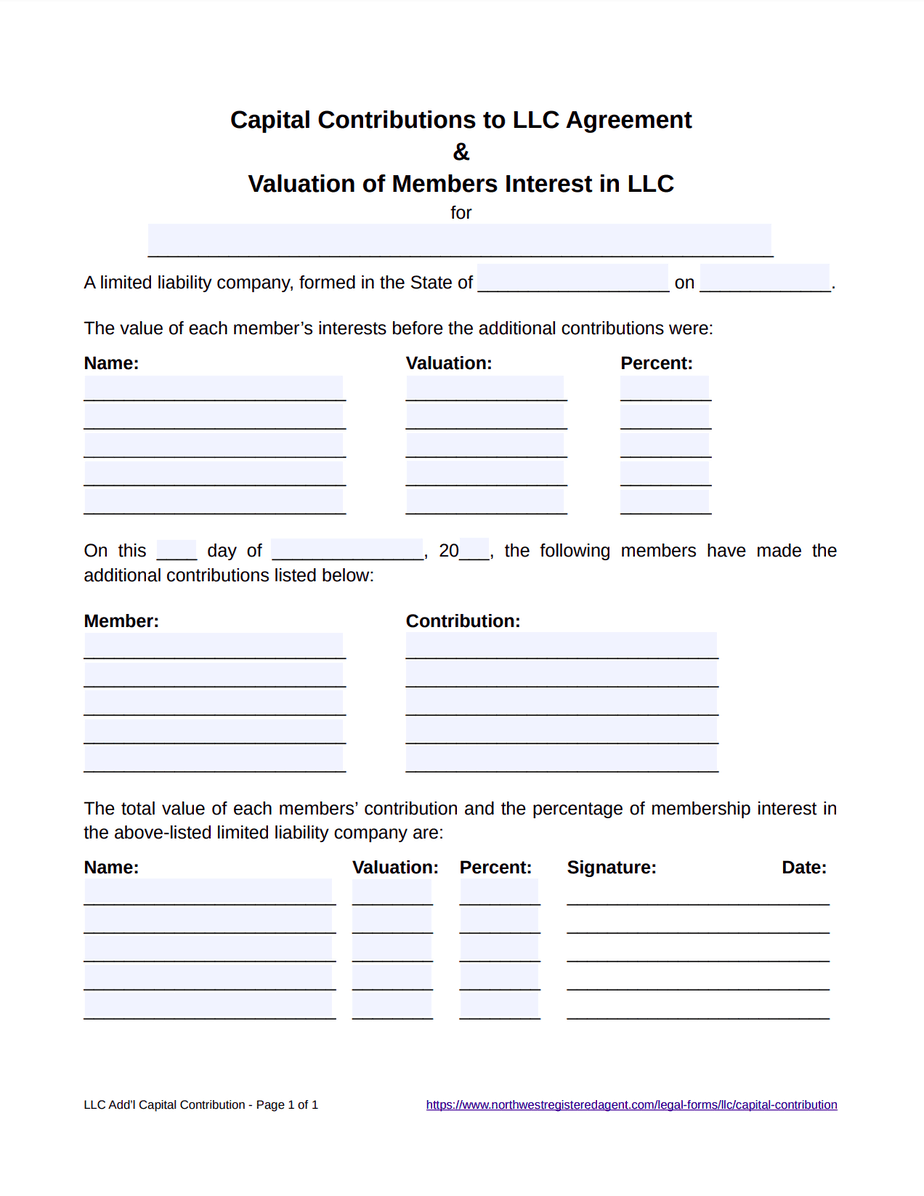 What does an LLC capital contribution agreement include?
Any contributions to capital should be documented. You'll want to be sure to include previous and new valuations and ownership percentages, signatures and more. Our LLC capital contribution agreement documents the following essential information:
Name of each member making a contribution

The valuation of previous membership interests

Each member's previous percentage of LLC ownership

The date contributions are being made

The LLC name

The LLC date and state of formation

Each member's new contributions

The new valuation of each member's total capital after contributions

The new ownership percentage of each member after contributions

Signatures of contributing members
Documenting capital contributions is just a small part of maintaining your LLC. At Northwest, we can help you with much more. We offer registered agent service for LLCs in every state for $125 a year. You can even hire us for state annual report compliance. Still getting started? We form LLCs for $100 plus state fees.