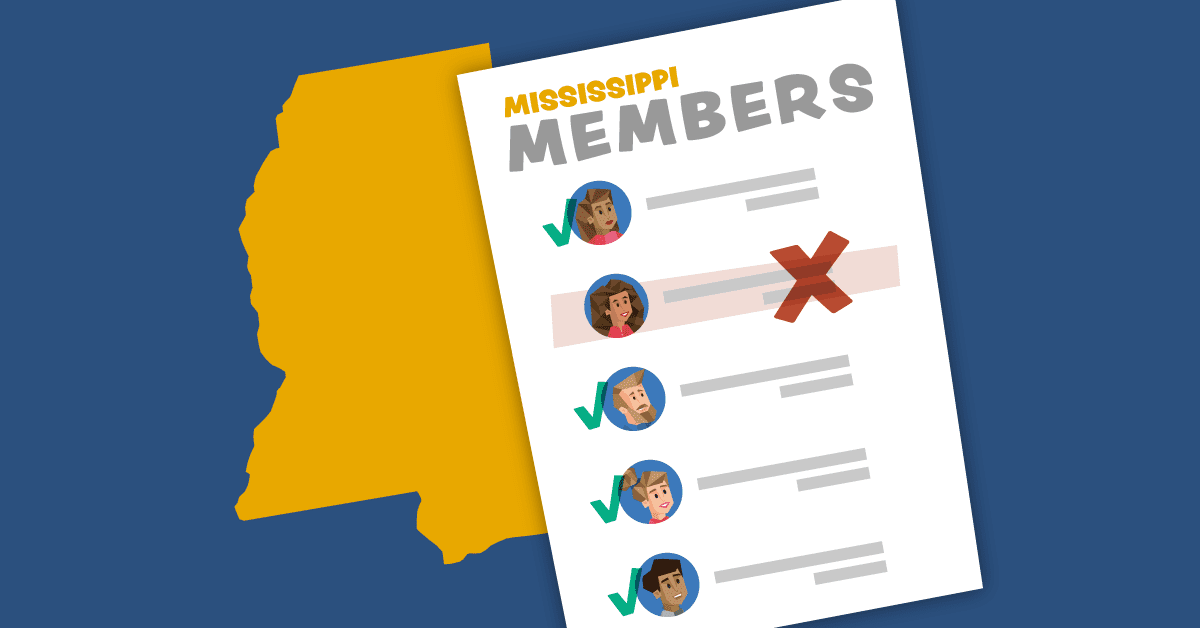 Q: [A former member] is no longer a member, but is listed in Mississippi on the SOS as a member. Should this be corrected?
Thank you to a customer from Mississippi for that great question! Yes, this should be corrected. Removing a member from a Mississippi LLC requires making changes internally and at the state level. In both cases, it's a relatively simple process. Here's what to know:
1. Hold a vote among LLC members
Removing a member from your LLC is a formal process that requires following the rules set out in your Mississippi LLC Operating Agreement. MS Code § 79-29-303 states that unless processes are included in the LLC's articles or operating agreement, the LLC has no power to expel a member, and a member can't withdraw prior to dissolution. As a result,  you will typically need to review your Mississippi LLC Operating Agreement for the exact process necessary for removing a member from the business.
Operating agreements are internal documents companies draft and adopt themselves, so the process might look a little different from company to company. That said, the process of removing a member will probably entail:
Drafting a resolution to remove a specific LLC member
Holding a meeting of LLC members
Voting on the resolution
Adopting the resolution
2. Contact the Mississippi Secretary of State
After the removal of one of your LLC members, you may update your state filing in one of two ways:
Annual Report – The easiest way to remove one of your LLC members within your state filing is to update LLC member information when filing your Mississippi Annual Report.
Does it cost money to remove a member from my LLC?
That depends. Filing an annual report is free, but filing an LLC amendment costs $50.
What if I need to remove a member after I file my annual report?
If you've already filed your annual report for the previous tax year and it's too early to file your annual report for the current tax year, you will have to file an LLC amendment to update your LLC member information.
Where do I submit documents to remove my LLC member?
Whether you're submitting your annual report or filing an LLC amendment, you'll have to submit your paperwork online using the Mississippi Online Filing Portal. Mississippi no longer accepts paper documents via regular mail.
If you have questions about filing, you may call the Business Services Customer Service Line at (601) 359-1633.
3. Reach out to the IRS
You will only need to reach out to the IRS if removing one of your LLC members changes your tax filing status. This will be the case if removing one LLC member suddenly changes your multi-member LLC to a single-member LLC. This effectively changes your LLC's default tax status from "partnership" to "disregarded entity" and requires you to apply for a New EIN.