How To Start An LLC In North Carolina
To start an LLC in North Carolina, you must file Articles of Organization with the North Carolina Business Registration Division. You can file the document online, by mail or in person. The Articles of Organization cost $125 to file. Once filed with the state, this document formally creates your North Carolina LLC. However, to actually ready the LLC to do business, you must complete several additional steps.
Starting a North Carolina LLC Guide:
North Carolina LLC Filing Options
Free PDF Download
North Carolina LLC Articles of Organization free download. When you're done filling out the form, submit it to your state.
Do It Yourself Online
Our free account and tools will walk you through starting and maintaining a North Carolina LLC. All for free.
12 Day North Carolina LLC
Includes registered agent service, operating agreement & more.
$
352
Total
North Carolina LLC Client Profile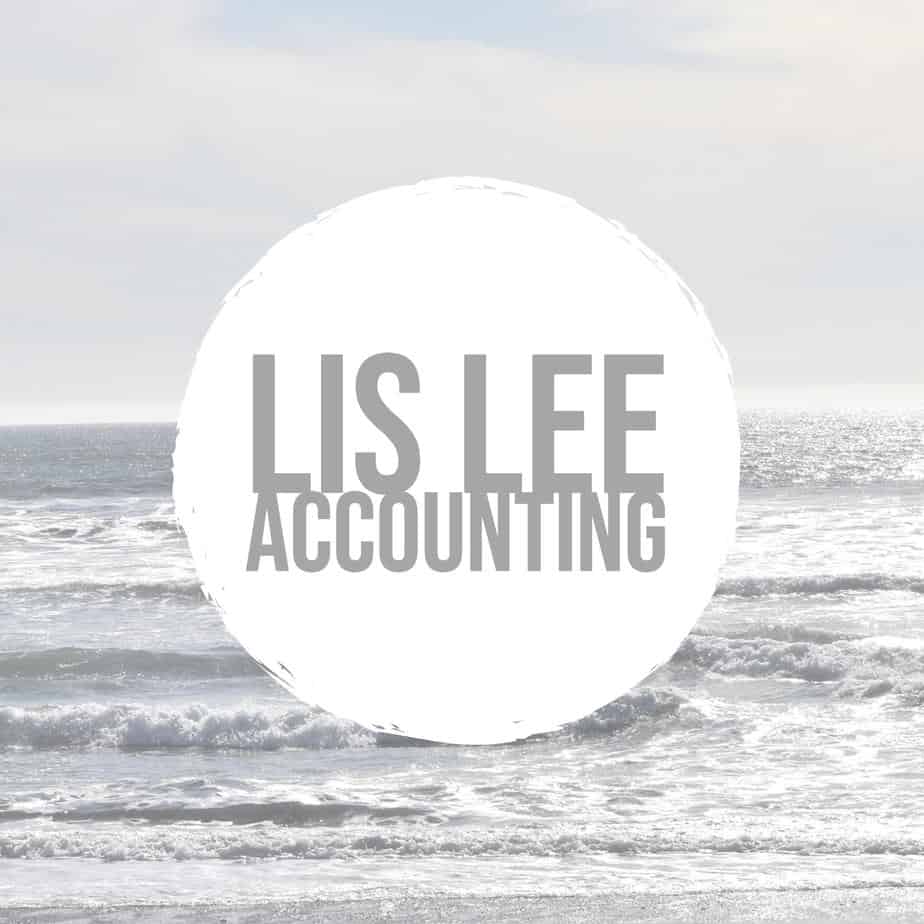 "[At Northwest] they provide excellent resources to businesses for FREE or at super-reasonable prices […] they make the process straightforward and step-by-step, and they will even take the entire process on for you, if that's what you need"
Lis Lee Accounting
North Carolina Articles of Organization Requirements
To form a North Carolina LLC, you must complete and file the Articles of Organization with the Business Registration Division. See the document below and click on any number to see what information is required in the corresponding section.
Compliance with N.C. Gen Stat §  84-2.2:
An attorney licensed to practice law in the State of North Carolina has reviewed the blank template offered on our website to North Carolina consumers, including each and every part thereof that may appear in the completed document. The name and address of the reviewing attorney is kept on file by Northwest Registered Agent Service, Inc and will be provided to the consumer upon request.
The forms or templates provided by Northwest Registered Agent Service, Inc ("Northwest") are not a substitute for the advice or services of an attorney.
Northwest does not disclaim any warranties or liability and does not limit the recovery of damages or other remedies by the consumer. Northwest does not require the consumer to agree to jurisdiction or venue in any state other than North Carolina for the resolution of disputes between the provider and the consumer.
Customer Satisfaction Process. We want our clients to be happy with our level of service. If you are not satisfied or have concerns regarding the level of our services provided please Contact Us and we will help find a resolution.
1. Company Name
Your name must include "Limited Liability Company" or an abbreviation. Most businesses keep it simple with "LLC."
2. Executor
Sounds dark, doesn't it? An executor is just the person forming and filing the Articles of Organization. Executors have to include their name, business address and whether they are a member or organizer (someone outside the LLC authorized to submit your Articles). All documents have been reviewed by a licensed North Carolina attorney. When you hire Northwest, we'll be your organizer and execute your North Carolina LLC.
3. Registered Agent
This can either be an individual (like yourself) or a business that provides registered agent service (like Northwest). We recommend Northwest.
4. Registered Office
This North Carolina street address will become part of the permanent public record of your LLC. Hire Northwest and our address goes here.
5. Mailing Address
Besides legal notifications, where do you want your mail to go? This section is optional. If you skip it, mail will go to your registered agent's office (which can make things simpler—you won't have to worry about junk mail at your own address or having to update multiple addresses as your business grows and changes).
6. Principal Office
If you have a principal office, you can list that address here, or you can note that your business doesn't have a principal office.
7. Company Officials
This section is optional, but if you want, you can list your LLC's members or managers.
8. Business Email
This section is also optional. The Secretary of State uses these emails to send notifications. This email isn't viewable on the Secretary of State website like the rest of your Articles. Still wary of putting your personal information yet want the notifications? We allow our clients to use our email here for an added level of security.
9. Effective Date
Skip this step and your business will start its existence upon filing. Want to push your start date out a little further (maybe the next tax period is right around the corner)? You can list an effective date up to 90 days in the future. Tip: Most LLCs skip this step.
How much does it cost to start a North Carolina LLC?
North Carolina's Business Registration Division charges $125 to file Articles of Organization. If you file online, there's an additional $2 processing fee. Need it fast? 24-hour expediting is $100 and same-day expediting is $200.
Hire Northwest and your total, out-the-door cost is $352 ($452 with 24-hour expediting), including state fees, registered agent service, lifetime customer support, and lots of forms and resources to help you get your North Carolina LLC up and running.
How long does it take to start a North Carolina LLC?
Standard processing times vary depending on how backed up the Business Registration Division is, but around 6-12 days is pretty typical. If you pay for expediting, however, your Articles of Organization will be process in 1-2 days. Note that "online" filings still require a real signature—so, the process really consists of completing and printing out your filing, signing it, scanning the documents into a PDF and uploading them to the online filing system.
If you hire Northwest to start your LLC, we file online and typically have your expedited North Carolina LLC formed within 2 business days.
Does a North Carolina LLC need a registered agent?
Yes, you're required to have a North Carolina registered agent for your LLC. It's possible to save a few bucks and appoint yourself, but it's much more of an annoyance than most people realize. You'll have to list the address where you'll be available in your Articles—which are part of the permanent public record of your LLC. Data sellers, solicitors and more will have access to your address, and you'll likely end up with a mailbox full of junk. Also, the job of a registered agent is to be available at the listed address. Not in meetings. Not on business trips. Not fishing on the coast or hiking around Lake Norman.
A better option? Keep your privacy and your free time and hire a commercial registered agent like Northwest. We'll list our address on your formation documents, and we'll be there to accept your legal notifications. We even scan and send them to you the same day, so you can run your business from wherever you need to be.
Create the North Carolina LLC Operating Agreement
Do I need an Operating Agreement?
Yes, your North Carolina LLC should absolutely take the time to write an operating agreement. It's not a form you have to submit to the Secretary of State or any other office, but you'll end up kicking yourself if you blow it off. Your operating agreement lists important information, including who owns the business, what each person invested, how profits and losses are allocated and what happens if the business doesn't work out. Members will definitely want this information in writing. Banks will often request to see your operating agreement as well. Potential investors and partners will want to check out your operating agreement too. Anyone with $125 can form a North Carolina LLC—but all that really does is register you with the state. Your operating agreement, however, sets the terms of your business. It's the internal document that matters most.
Do I have to write the Operating Agreement?
Not from scratch. When your hire Northwest to form your North Carolina LLC, we do more than just form and file your Articles (and provide expert registered agent service). We also give you a free operating agreement, specific to your management style. We give you other free forms as well, from resolutions to membership certificates. We want to work with your business for a long time, so we work to ensure your LLC has everything it needs to get started. Our forms aren't like the cheap-o garbage you find all over the place online. We were the first website to hand out free LLC forms, and we've spent the years since refining and updating them. We're pretty proud that over a million LLCs have used our free LLC forms to help form and maintain their businesses.
Get a North Carolina LLC EIN
Do I have to get a tax ID number (EIN)?
Your North Carolina LLC will need an EIN if you have employees or if you file certain federal excise taxes. Nearly every bank requires you to have an EIN to open a bank account for your LLC. EINs are free from the IRS and useful even when they're not specifically required. For example, you can use your EIN when establishing credit with a vendor (and avoid using your own personal social security number). Want one fewer application? Hire Northwest to get your EIN for you when you sign up for our services.
Open a Bank Account for Your North Carolina LLC
To open a bank account for your North Carolina LLC, you will need to bring the following with you to the bank:
A copy of the North Carolina LLC Articles of Organization
The LLC operating agreement
The North LLC's EIN
If there are multiple members in the LLC, you may also want to bring an LLC resolution to open a bank account that states that the person going to the bank is authorized by the members to open the account in the name of the LLC. Northwest can help with this as well—LLC bank resolutions are one of the many free legal forms we provide to ensure you can get your LLC started fast.
We recommend calling your bank ahead of time before going in and asking what their requirements are. Most banks don't open business accounts nearly as frequently as personal accounts, so some bankers may be unfamiliar with their own bank's requirements. As frustrating as that may be for you, calling ahead will help save you from being super annoyed when you walk into the bank.
Obtain a Business License
Does a North Carolina LLC need a business license?
North Carolina doesn't have a general, state-level business license, and municipalities aren't legally allowed to require general business licenses, but there are permits and licenses for specific business activities, such as beer and wine sales. If any license applications require an EIN or a certified copy of your formation docs, Northwest can help. You can add on items like these during checkout or order them later on from inside your free account.
File North Carolina LLC Reports
What is a North Carolina LLC Annual Report?
A $200 hit to your wallet. More specifically, your North Carolina LLC Annual Report is a mandatory yearly form you submit to verify your LLC's contact and ownership information. If you file late, there aren't any late fees, but if you don't file within 60 days of receiving your "failure to file" notice from the Secretary of State, your LLC will be dissolved or revoked. These yearly filings are easy to forget, but Northwest will help you remember. When you sign up for our services, we send you reminder notifications for your Annual Report. You can even hire us to complete your report for you each year.
How much does an LLC in North Carolina cost each year?
North Carolina LLCs pay $200 ($202 online) each year to submit their Annual Reports.
Pay the LLC Taxes
What are the North Carolina LLC taxes?
The North Carolina personal net income tax has a flat 5.75% rate. The state sales tax is 4.75% (and there's no city or county-level sale tax). Note that if your LLC is taxed as an S corporation, you'll also have to pay North Carolina's franchise tax on net worth, which is a minimum of $200 a year.
Want a bigger overview of state taxes? Check out our North Carolina business taxes page. We also have many more free resources you can explore to help you manage your LLC. Free guides, free forms, and exceptional service—that's Northwest.
Let Us Be Your Guide
At Northwest Registered Agent, we've spent years crafting our North Carolina LLC service. When you hire us, we'll form your North Carolina LLC for $352 total ($452 expedited) and include:
One year of registered agent service
An LLC operating agreement, membership certificates and LLC resolutions

Digital notifications

North Carolina Annual Report reminders and directions for fast filing
A secure online account filled with intuitive business maintenance tools and forms to make LLC upkeep simple

Lifetime Corporate Guide Service—call us anytime and one of our Corporate Guides will help you navigate whatever business problem, task or curiosity you have
Northwest Registered Agent is the only national LLC formation service that is dedicated to your personal privacy. We don't sell data to third-parties and we do everything we can to keep your personal information secure.
START YOUR NORTH CAROLINA LLC FOR $352 TOTAL