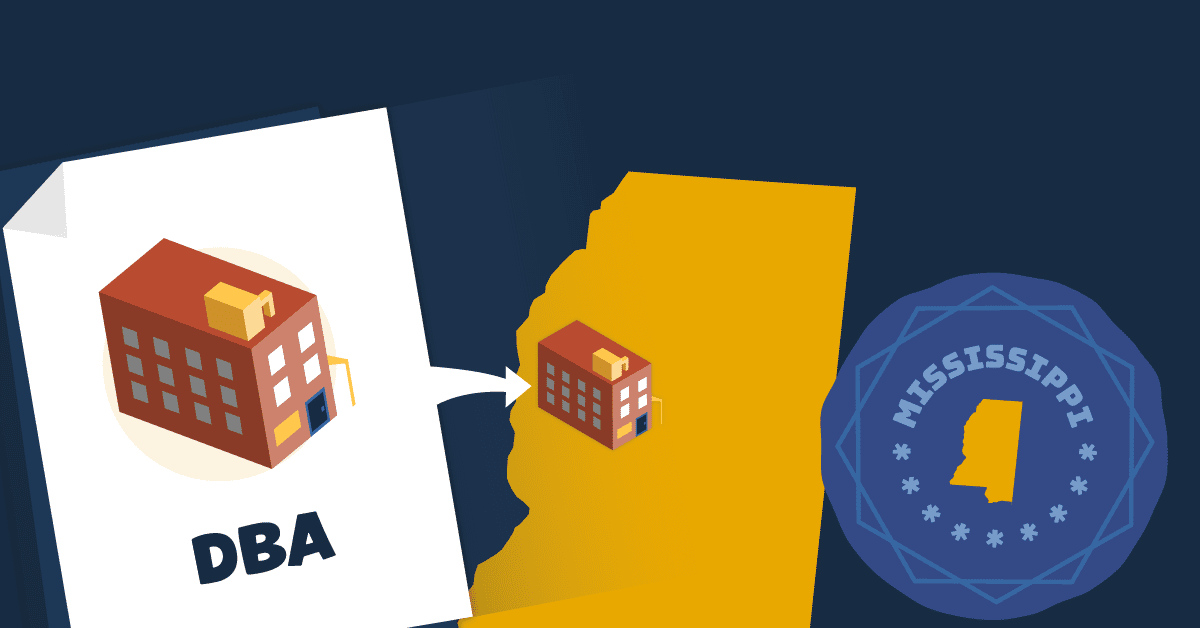 If you want to do business using a fictitious business name, also called a DBA, you'll first need to register the fictitious name with Mississippi Secretary of State. The process to register a DBA is quite simple. We'll walk you through the steps you need to take. But first, we'll cover what a DBA is and when your business might need one.
What is a DBA?
A "doing business as" name (DBA) is any name a business operates under other than the legal name of the business or the owner's name. In Mississippi, a DBA is called a fictitious business name.
To learn more, check out our Northwest guide on How to Get a DBA for Your Business.
Why do I need a DBA?
There are several reasons why a business might need to file a DBA. Here are a few of them:
To use a business name other than your own name. If you own a sole proprietorship, there is no legal distinction between you and your business. For this reason, if you don't have a DBA, you're required to do business under your own legal name. So if you don't think "John Williams" is a great name for a landscaping business, it might be worth getting a DBA.
To show that your business is legitimate. While you aren't legally required to file a DBA with the state of Mississippi in order to use an assumed name, doing so shows business associates that your business is a legitimate entity and is often required to open a business bank account.
To re-brand. Maybe your business started out selling antique furniture, but now you specialize in vintage clothes. You can use a DBA so that your business name reflects your brand.
To open multiple businesses without forming a new entity. Say you have a bookstore LLC, and you want to open another bookstore across town with a different name. You can file a DBA for the second bookstore instead of forming a whole new LLC.
How do I get a DBA in Mississippi?
To get a DBA, you'll need to complete the Fictitious Business Name Registration form on the Mississippi Secretary of State website and pay a $25 fee. Before you file, you should do a business name search to make sure the name you want to use isn't already taken.