How To Sell An LLC - Bill Of Sale Template
Every member of an LLC owns a percentage of the company. If you decide to sell your ownership interest to someone else, you can document the transfer in an LLC membership interest bill of sale. We offer a free template for an LLC membership interest bill of sale to easily record ownership transfers.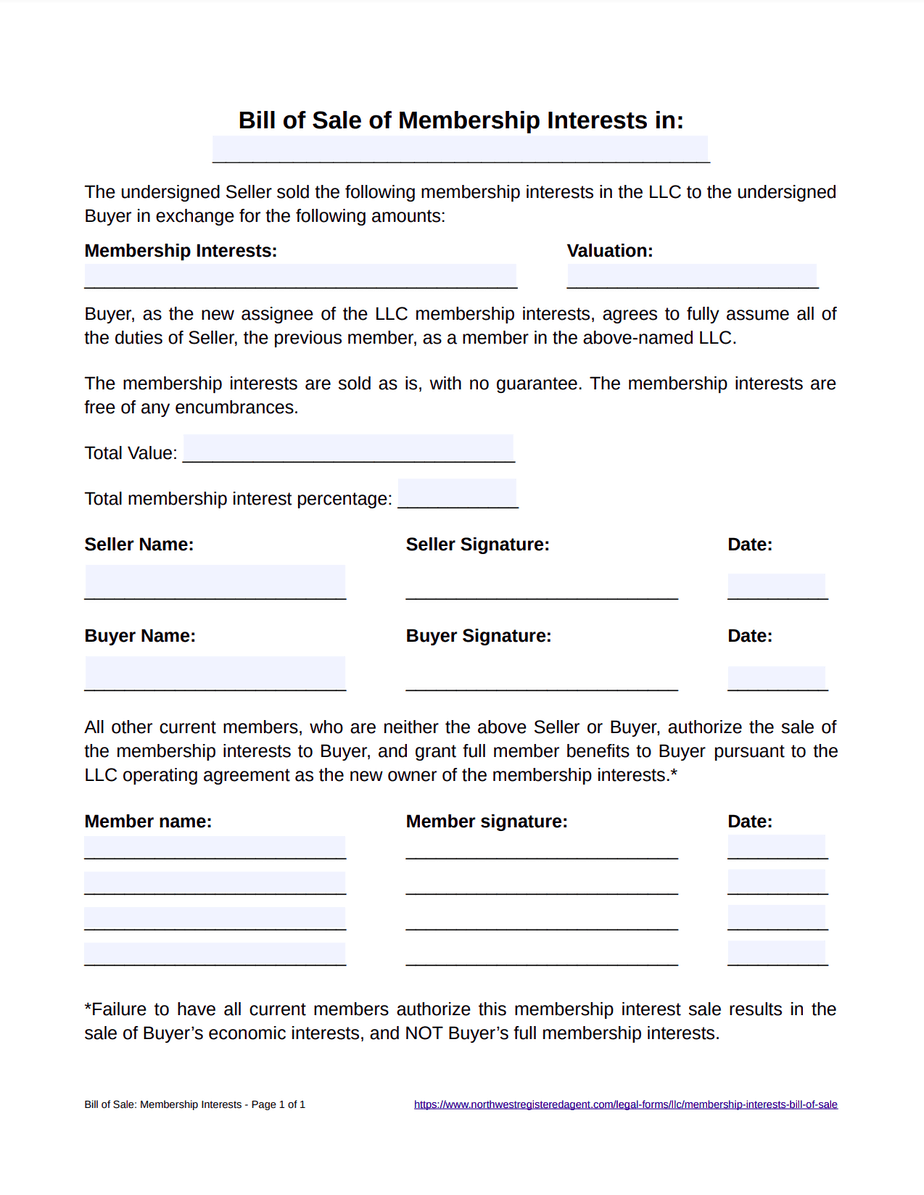 What should an LLC membership interest bill of sale include?
While a bill of sale is a relatively straightforward document, there are certain details that are crucial to include. Our free LLC membership interest bill of sale includes the following essential information:
The name of the LLC

The value of the membership interest

The percentage of ownership in the LLC that the membership interest represents

The seller's name and signature

The buyer's name and signature

Signatures of LLC members

Dates of all signatures

Statement affirming buyer's agreement to take on member responsibilities

Statement noting interests are sold as is with no guarantee

Statement that LLC membership interests are free of encumbrances

Statement that full ownership benefits require signatures of all current members
We offer loads of free forms, but we can do a lot more to help you maintain your LLC. We offer registered agent service for LLCs in every state. We form LLCs for $100 plus state fees. You can even hire us for your state's annual report compliance.
How do I buy membership interest in an LLC?
We recommend carefully reviewing the LLC operating agreement, doing a credit check, and performing a UCC search with the Secretary of State in the LLC's state of formation before agreeing to buy any LLC membership interest. If there are debts of the LLC, you should use an attorney-drafted LLC bill of sale, and you should really be spending a couple thousand bucks in legal fees to really know what you're getting into.