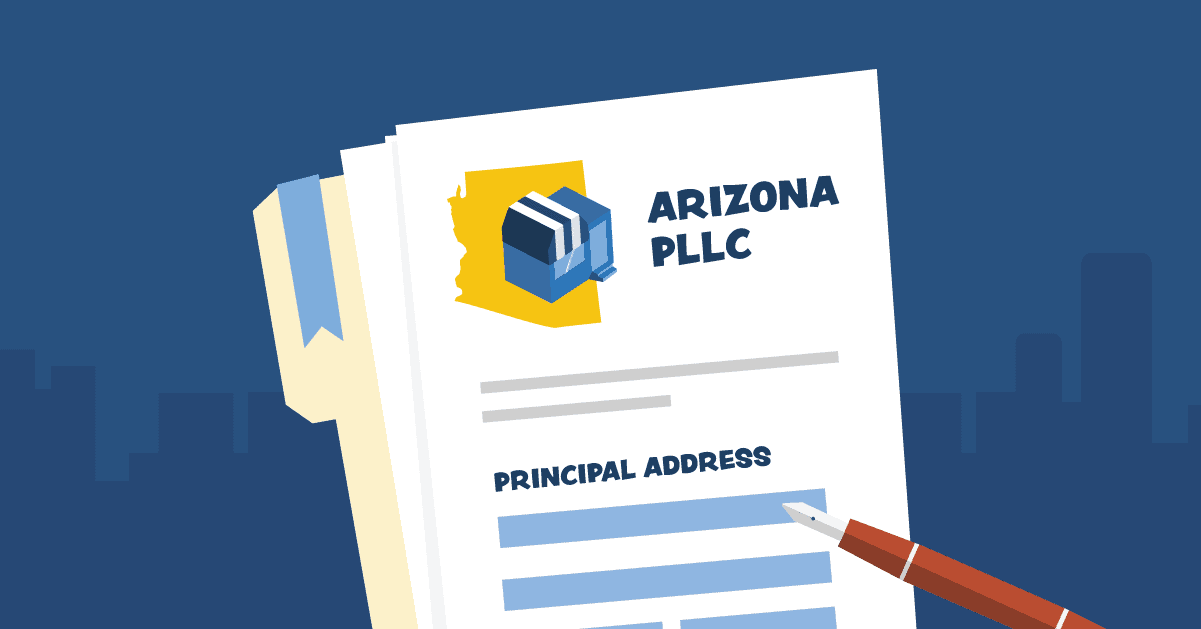 Q: How do I change my PLLC business address in Arizona?
Thank you to a business owner in Arizona for the great question! Changing your business address is a relatively simple task, whether you have an LLC or a professional limited liability company (PLLC). There are a couple options for changing a PLLC address in Arizona. Here's what to know:
1. File an Arizona LLC Statement of Change
Arizona's LLC Statement of Change form can be used to change your principal address or your statutory agent. When changing your business's principal address, you'll only have to complete the following sections:
Section 1 – Entity name
Section 4 – Principal address (you must also indicate whether or not it is the same as your Arizona Statutory Agent's address)
You'll also have to make sure this document includes the signature of someone authorized to sign on behalf of your PLLC (as indicated in your operating agreement), and note whether that signatory is an individual or a person signing on behalf of a company.
What does it cost to change the principal address of my Arizona PLLC?
Only $5. As long as you submit a Statement of Change to update your principal address, there is no additional fee. However, if you require expedited processing add $35. Next-day service is an additional $100. And same-day service is an additional $200. There's also an option for two-hour service for an additional $400.
Can I use the LLC form for my Arizona PLLC?
Yes. According to AZ Rev Stat § 29-4104, professional limited liability companies "shall be governed by the laws applicable to other limited liability companies." In other words, the change-of-address process is the same for both LLCs and PLLCs.
How should I file my Arizona LLC Statement of Change?
You may file your Statement of Change to update your PLLC's principal address either online (the state's preferred option), by mail, or in person. (Note that if you're submitting this form by mail or in person, you'll have to submit it with a Cover Letter.)
Online: eCorp
By Mail or In Person:
Arizona Corporation Commission
Corporations Division – Examination Section
1300 W. Washington St.
Phoenix, Arizona 85007
2. File an Arizona LLC Amendment
If you plan to file more changes in addition to updating your principal address, you may need to file Arizona LLC Articles of Amendment ($25). For more information, see Northwest's page: How to File an Arizona LLC Amendment.
Additional updates:
When updating important information about your PLLC—like your principal address—you'll want to make sure to also update your company records. This probably means updating your Arizona Operating Agreement, and it might mean updating the address you have on file with the IRS (to do so, use Form 8822-B). You may also want to update:
State tax agency
Vendors/suppliers
Lenders
Your bank
State agencies
Licensing agencies
Insurance agencies
Customers/clients
USPS