How to Start an LLC in Washington
To start an LLC in Washington, you must file a Certificate of Formation with the Washington Corporations & Charities Division. You can file the document online, by mail or in person. The Certificate of Formation costs $180 ($200 online) to file. Once filed with the state, this document formally creates your Washington LLC. However, to actually ready the LLC to do business, you must complete several additional steps.
Starting a Washington LLC Guide:
Washington LLC Filing Options
Free PDF Download
Washington LLC Certificate of Formation free download. When you're done filling out the form, submit it to your state.
Do It Yourself Online
Our free account and tools will walk you through starting and maintaining a Washington LLC. All for free.
3 Day Washington LLC
Includes registered agent service, operating agreement & more.
$
425
Total
Washington LLC Client Profile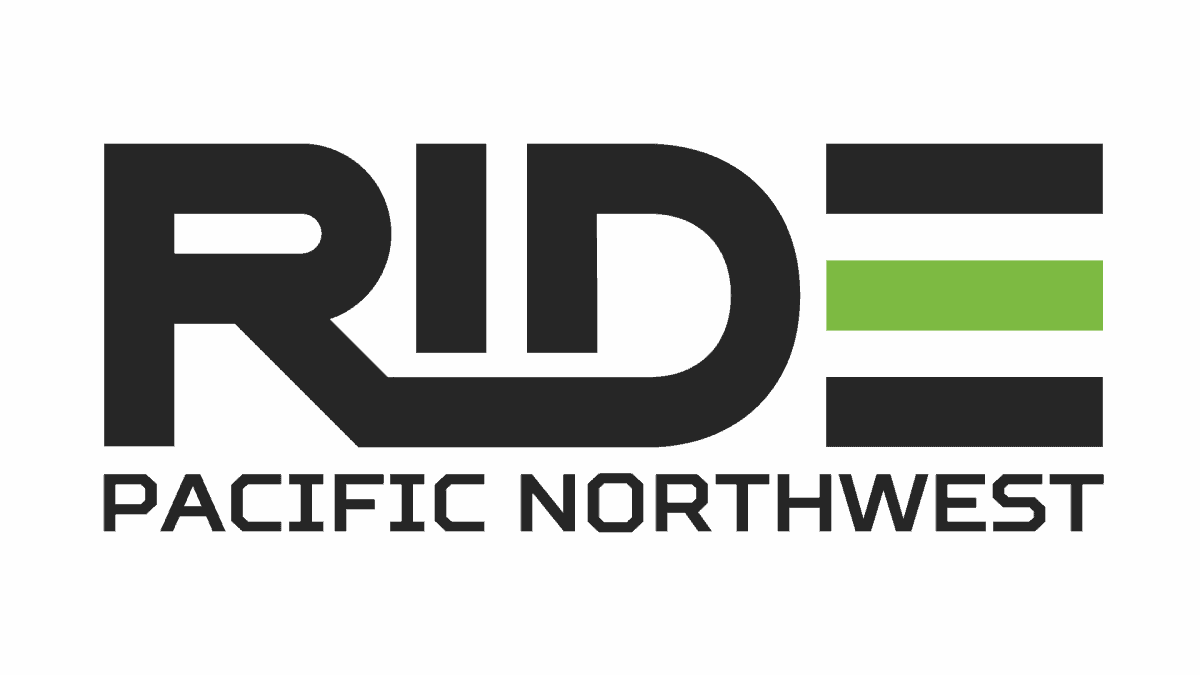 "My experience using Northwest Registered Agent has been fantastic. The customer support aspect was so helpful when starting my business"
Ride PNW
Washington Certificate of Formation Requirements
To form a Washington LLC, you must complete and file the Certificate of Formation with the Washington Corporations & Charities Division. See the document below and click on any number to see what information is required in the corresponding section.
1. Company Name
Your name must include "Limited Liability Company" or an abbreviation. Most businesses go with "LLC." There are also a fair number of words (or combinations of words) you can't use in your name. For example, words like "bank," "cooperative," or "trust" are off the table, as are word combos like "industrial" and "loan."
2. Principal Office
This street address is your Washington LLC's official address. Hire Northwest as your registered agent and you can use our Washington address as your principal office address.
3. Effective Date
When do you want your business to start? Most LLCs choose "upon filing." If you'd prefer to push back your start date a bit (maybe the next tax period is right around the corner), you can list an effective date up to 90 days in the future.
4. Tenure
This section is just asking how long you want your Washington LLC to exist. Want to put a self-destruct timer on your business? Enter an end date or the number of years you'd like to exist. Want to keep going indefinitely? Choose "perpetual." Tip: Most LLCs choose "perpetual."
5. Registered Agent
You can choose a commercial agent (like Northwest), a noncommercial agent (like yourself), or a position like "manager" (if whoever is manager will always be the registered agent). Personally, we're fans of Northwest.
6. Registered Office
If you listed a position or noncommercial agent for your registered agent, you'll have to include the Washington street address where the agent will be available during business hours. Chose a commercial agent like Northwest? Our address is already on file with the state.
7. Washington LLC Executor
While it sounds a bit dark, your executor is just the person who signs and submits your Certificate of Formation. Executors don't have to be members or managers, but they do have to include their name, address and phone number. (Online, you'll also be asked for the name of an "authorized person" at the end of your filing—this is typically the same person as your executor.) Rather not include all this personal contact information on a public document? We'll be your executor when you hire Northwest.
8. Governors
If filing online, you're required to list the name of at least one governor. A "governor" is someone with decision-making authority for your LLC, such as a manager (or member if the LLC has no managers).
9. Nature of Business
In online filings, you can select your primary business activity from a drop-down menu. Tip: Many LLCs keep it simple and just choose "any lawful purpose" from the choices.
How much does it cost to start a Washington LLC?
The Washington Corporations Divisions charges $180 ($230 expedited) for paper filings. Online filings are $200.
Hire Northwest, and we'll form your WA LLC for a total, out-the-door cost of $425, including state fees, a year of registered agent service, lifetime customer support, and an account full of useful forms and tools. Need it fast? Choose 1-day filing for $510 total.
*NOTICE: Washington Secretary of State is temporarily closed to the public, so walk-in filings are unavailable. This includes our 1-day filing option. Online filings, including our 3-day option, are still in service. 
How long does it take to start a Washington LLC?
The absolute fastest way to file your Certificate of Formation is to pay for expediting and file in person.
To get your filing in 2-5 business days, either file online or mail your expedited filing. If you forgo expediting and mail your filing, expect to wait 1-4 weeks. Yes, that's WEEKS. Unexpedited mailed filings are lowest priority.
If you hire Northwest to form your LLC, we file online and typically have your Washington LLC formed within 3 days. 
Does a Washington LLC need a registered agent?
Yes, your LLC is required to have a Washington registered agent. You could do it yourself—but then you'd have to publicly list a physical address (no PO Boxes) that would become part of the permanent record of your Washington LLC. Goodbye privacy, hello junk mail. You'd also have to actually be available at that address during business hours to accept legal notices.
Not keen on giving up your privacy or being tied to the office? When you hire Northwest Registered Agent, you can list our address instead of your own. We'll also scan and send any service of process the same day, so you're free to focus on your business. (Or you know, hike these amazing Pacific Northwest trails.)
Create the Washington LLC Operating Agreement
Do I need an Operating Agreement?
Yes, yes, yes. Although it's not a mandatory public filing like your Certificate of Formation, your operating agreement is your Washington LLC's most critical internal document. Why? Your operating agreement is where you set the terms for your business. It's where you list who actually owns the LLC. It's where you document who invested what. It's where you spell out how profits and losses are allocated, what happens if there's a dispute, and what happens if (knock on wood) you shut it all down.
If you're the only member of your LLC, you may think putting all this in writing is unnecessary—but people outside your business will need your operating agreement too. Just to open a business bank account, you'll almost certainly need your operating agreement. Potential members, investors, lenders, and partners will want to check out your agreement as well. What you state in your operating agreement is significant and carries legal weight—it's important to take it seriously. You don't want to just throw something together at the last minute when someone requests a look at your agreement.
Do I have to write the Operating Agreement?
Not from scratch. We give you a free operating agreement—specific to your management style—when you hire Northwest to form your Washington LLC. We give you loads of other free forms as well, like membership certificates and resolutions. Even when business owners understand the importance of internal LLC forms, they're often unsure where to begin. We want to make sure your business start out on the right foot. We were the first website to hand out free LLC forms, and we've spent years refining and improving them. We're proud to say that over a million LLCs have used our free LLC forms to create and maintain their businesses.
Get a Washington LLC EIN
Do I have to get a tax ID number (EIN)?
Yes—you'll need your federal tax ID to submit your Washington Business License application. You'll also need your EIN for a variety of other reasons—if you have employees, want to be taxed as an S corporation, or have to file certain federal excise returns. Nine times out of ten you'll need an EIN just to open a business bank account. EINs are free and easy to get directly from the IRS.
Want to skip this extra application? Hire Northwest to get your EIN for you when you sign up with our services.
Open a Bank Account for Your Washington LLC
To open a bank account for your Washington LLC, you will need to bring the following with you to the bank:
A copy of the Washington LLC Certificate of Formation
The LLC operating agreement
The Washington LLC's EIN
If there are multiple members in the LLC, you may also want to bring an LLC resolution to open a bank account that states that the person going to the bank is authorized by the members to open the account in the name of the LLC. Northwest can help with this as well—LLC bank resolutions are one of the many free legal forms we provide to ensure you can get your LLC started fast.
We recommend calling your bank ahead of time before going in and asking what their requirements are. Most banks don't open business accounts nearly as frequently as personal accounts, so some bankers may be unfamiliar with their own bank's requirements. As frustrating as that may be for you, calling ahead will help save you from being super annoyed when you walk into the bank.
Obtain a Business License
Does a Washington LLC need a business license?
Yes. All newly formed businesses must acquire a business license. You can apply online for Washington's Business License here. When the Washington Secretary of State files your LLC's Certificate of Formation, they will assign you a UBI number. You'll need this number in order to apply for your business license. You'll also need your EIN.
To submit the license application, you'll need to list:
Purpose of application
Licensing needs (if you have employees, you'll need to check several boxes)
Business information (location, estimated gross income, tax information)
Ownership information (names and addresses of owners/members)
Employment information (descriptions of the types of employees your LLC will hire)
The Washington business license application costs $19. After applying, you should receive your license in the mail in approximately two weeks. Need an EIN for your license application? Northwest can help. You can easily add on tax ID service to your LLC formation order.
File Washington LLC Reports
Do I have to file a Washington LLC Initial Report?
Yes, Washington LLCs are required to file an Initial Report within 120 days of the LLC's formation date. Most of the required information is repeated from your Certificate of Formation, but you'll also need to include names and addresses of members and/or managers and a description of the nature of your business.
The Initial Report is pretty straightforward and only costs $10 to file. If you submit your Certificate of Formation online, you have the option to complete the Initial Report at the same time for no additional fee.
When you hire Northwest Registered Agent to form your Washington LLC and/or act as your Washington registered agent, we'll file your initial and annual reports on your Washington LLC's behalf.
What is a Washington LLC Annual Report?
Your Washington LLC Annual Report is a form you file with the Secretary of State each year to ensure the state has your most current contact and ownership information. The Annual Report is similar to the Initial Report, except that it costs a whole lot more: $60. And if you file late? Add on an extra $25. Washington LLC Annual Reports are due each year at the end of the month you initially filed in (instead of an easy-to-remember date like January 1st or tax day).
No worries though—Northwest will help you remember to file. When you sign up for our services, we send you annual reminders. Or, skip this annoying filing entirely and hire us to file your report for you.
How much does an LLC in Washington cost each year?
Every year, your Washington LLC must file an Annual Report and pay the $60 filing fee.
Pay the LLC Taxes
What are the Washington LLC taxes?
Washington is one of the few states with no personal income tax. Before you jump for joy, note that this doesn't mean your LLC has no tax obligations. Most significantly, Washington LLCs are subject to a gross receipts tax called the Business and Occupation Tax. The tax rate varies depending on the type of business your LLC performs.
State sales tax is 6.5%, but cities and counties can add on their own sales tax, making the average total sales tax rate 8.606%.
For a general tax overview, check out our Washington business taxes page. We also offer free guides for managing your LLC, free legal forms, and loads of tips. And this is just what we offer for free—just imagine what we do for our clients.
Let Us Be Your Guide
At Northwest Registered Agent, we've spent years crafting our Washington LLC service. When you hire us, we'll form your Washington LLC for $425 total ($485 expedited) and include:
One year of registered agent service
An LLC operating agreement, membership certificates and LLC resolutions

Digital notifications

Washington Annual Report reminders and directions for fast filing
A secure online account filled with intuitive business maintenance tools and forms to make LLC upkeep simple

Lifetime Corporate Guide Service—call us anytime and one of our Corporate Guides will help you navigate whatever business problem, task or curiosity you have
Northwest Registered Agent is the only national LLC formation service that is dedicated to your personal privacy. We don't sell data to third-parties and we do everything we can to keep your personal information secure.
START YOUR WASHINGTON LLC FOR $425 TOTAL