How To Start An LLC In Minnesota
To start an LLC in Minnesota, you must file Articles of Organization with the Minnesota Secretary of State. You can file the document online or by mail. The Articles of Organization cost $135 to file. Once filed with the state, this document formally creates your Minnesota LLC. However, to actually ready the LLC to do business, you must complete several additional steps.
Starting a Minnesota LLC Guide:
Minnesota LLC Filing Options
Free PDF Download
Minnesota LLC Articles of Organization free download. When you're done filling out the form, submit it to your state.
Do It Yourself Online
Our free account and tools will walk you through starting and maintaining a Minnesota LLC. All for free.
2 Day Minnesota LLC
Includes registered agent service, operating agreement & more.
$
380
Total
Minnesota LLC Client Profile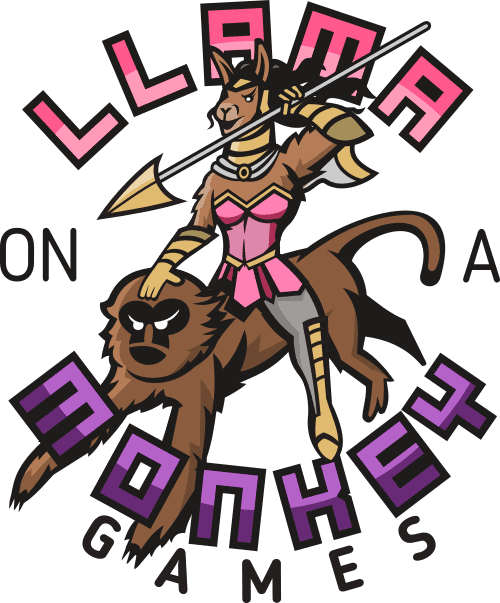 "We chose Northwest Registered Agent because we wanted a trustworthy partner to act as a registered agent for us– on top of taking care of the complicated administrative processes behind starting our LLC"
Llama on a Monkey Games
Minnesota LLC Articles of Organization Requirements
To form a Minnesota LLC, you must complete and file the Articles of Organization with the Minnesota Secretary of State. See the document below and click on any number to see what information is required in the corresponding section.
1. Company Name
Your name must include "Limited Liability Company" or "LLC." Most businesses go with "LLC."
2. Registered Office
This Minnesota street address will become a part of the permanent public record of your LLC. Hire Northwest, and our address will go here.
3. Registered Agent
You can list a person or a business that provides registered agent service, like Northwest. We have provided expert Minnesota registered agent service for years.
4. Minnesota LLC Organizer
Your organizer is the person who signs and submits your Articles of Organization. Your organizer has to include their name and street address, but it doesn't have to be anyone in your LLC. When you hire Northwest, we'll be your organizer.
5. Email Address
You must include an email. The Secretary of State uses the email to forward official notices. If you decide to put your own email, be sure to tick the box to exclude the email from requests for bulk data. This won't protect you from spam and data miners entirely, but it'll help. Or, hire us and you can list our email here.
6. Name and Phone Number
Just like everything else in your Articles of Organization, the phone number you put becomes part of the public record—and a target for data buyers to sell and resell. We allow our clients to put our phone number and information here to save you from endless annoyance.
How much does it cost to start a Minnesota LLC?
The Minnesota Secretary of State charges a $135 filing fee to submit Articles of Organization for your LLC. If you file online or in person, you're also hit with an automatic expediting fee of $20.
When you hire Northwest, your total out-the-door cost is $380, including state fees, a full year of registered agent service, and loads of cool forms and resources to help get your Minnesota LLC going.
How long does it take to start a Minnesota LLC?
If you file online or in person, you'll pay an extra $20, but you'll get two-day processing. Have some time to kill? Save twenty bucks and file your Articles of Organization by mail. Maybe go fishing for a few days. Eventually someone will process your form by hand.
If you hire Northwest to start your LLC, we file online and typically have your Minnesota LLC formed within 48 hours.
Does a Minnesota LLC need a registered office?
Yes, you must have a Minnesota registered office for your LLC, and Minnesota Statute Chapter 5 §36 states that all business entities registered or formed in Minnesota must designate a registered agent as well. You can be your own agent and list your own address as your registered office—but that address becomes a part of the permanent public record for your LLC. There are two downsides to this. First, if you need to update your address later on as your business grows and changes, you'll have to file a Notice of Change with the Secretary of State and pay the $35 fee. Second, public data is a goldmine for data sellers, meaning your info will be sold and resold, leaving you with a mountain of junk mail.
Avoid these problems when you hire Northwest—no need to update addresses or sort through spam. And one last perk—with a commercial registered agent like Northwest, you don't have to be available during business hours at your registered office. You can sleep in late. Attend meetings. Go on business trips. Take an extra long lunch to check out the new food trucks. And you won't have to worry about missing a process server.
Create the Minnesota LLC Operating Agreement
Do I need an Operating Agreement?
While it's not a form you have to file with any state agency, an operating agreement is one of your LLC's most critical internal documents. Of course you should have one.
Why is an Operating Agreement important?
An operating agreement puts into writing how your LLC actually functions. It explains how much each member invested, how profits and losses will be allocated, and what happens if (knock on wood) the whole business comes crashing down. Imagine being offered a job at a company that didn't tell you how much they'd pay you and when—and wouldn't put anything in writing. Odds are you wouldn't put up with that—but a surprising number of LLCs expect their members to do exactly that. Even if you're the only member in your LLC, it's still a good idea to have an operating agreement. Your bank will ask to see your agreement when you go to open a business bank account. Potential investors and partners will want to see your operating agreement as well.
Do I have to write the Operating Agreement?
At Northwest, we believe every LLC should have an operating agreement—but you don't have to do it all on your own. That's why we include a free operating agreement, specific to your management style, when you hire Northwest to form your Minnesota LLC. We were the first website to hand out free LLC forms, and while there's a lot of cheap-o junk floating around the web now, we've spent years refining our operating agreements, along with our other free forms: resolutions, membership certificates and more. As a result, over 1 million LLCs and counting have used our free LLC forms to help form and maintain their businesses.
Get a Minnesota LLC EIN
Do I have to get a tax ID number (EIN)?
EINs are required if your LLC has employees or files certain federal excise taxes. Plan to open a business bank account? You'll need an EIN. There are other situations where you might need an EIN as well—vendors often request an EIN when you establish credit, and local tax forms often require one as well. Basically, even if you don't need one right this minute, you're going to need one eventually. It's not a burden to get one—they're free from the IRS. If that one last piece of paperwork is one too many, you can even hire Northwest to apply for your EIN for you when you sign up for our services.
Open a Bank Account for Your Minnesota LLC
To open a bank account for your Minnesota LLC, you will need to bring the following with you to the bank:
A copy of the Minnesota LLC Articles of Organization
The LLC operating agreement
The Minnesota LLC's EIN
If there are multiple members in the LLC, you may also want to bring an LLC resolution to open a bank account that states that the person going to the bank is authorized by the members to open the account in the name of the LLC. Northwest can help with this as well—LLC bank resolutions are one of the many free legal forms we provide to ensure you can get your LLC started fast.
We recommend calling your bank ahead of time before going in and asking what their requirements are. Most banks don't open business accounts nearly as frequently as personal accounts, so some bankers may be unfamiliar with their own bank's requirements. As frustrating as that may be for you, calling ahead will help save you from being super annoyed when you walk into the bank.
Obtain a Business License
Does a Minnesota LLC need a business license?
Minnesota doesn't have a statewide general business license, but specific professions and business activities (from meat packing to nursing) require licensing. You can review licensing requirements on the state's Minnesota Elicensing website. Cities and counties in the North Star State often have their own licensing requirements as well.
Need an EIN or a certified copy of your Articles of Organization for your license applications? Northwest can help. You can easily add on these items to your LLC formation order.
File Minnesota LLC Reports
What is a Minnesota LLC Annual Renewal?
The Minnesota LLC Annual Renewal is a report your LLC must submit each year in order to update your LLC's contact and ownership information. Filing the renewal is free. If you fail to file the renewal, however, your LLC will be dissolved by the state. At Northwest, we want your business to remain in business. When you sign up for our services, we'll send you annual renewal notifications so you don't forget to file. Or, hire us to file your renewal for you each year, so you'll have one less thing to worry about.
How much does an LLC in Minnesota cost each year?
There is no filing fee for your Minnesota LLC's Annual Renewal.
Pay the LLC Taxes
What are the Minnesota LLC taxes?
The Minnesota personal net income tax rates are:
5.35%: $0 to $25,389
7.05%: $25,390 to $83,399
7.85%: $83,400 to $156,910
9.85%: $156,911+
The state sales tax rate is 6.875%, but cities and municipalities can add on local sales taxes as well, so the average sales tax rate sits at 7.245%.
The Minnesota Department of Revenue also collects an unusual tax/fee that's simply called the "minimum fee." The minimum fee affects businesses taxed as partnerships, S corporations and C corporations. If your Minnesota property, payroll and sales are high (roughly $990K+, although the number is adjusted each year for inflation), you'll have to pay the fee, which starts at $200.
For a general tax overview, check out our Minnesota taxes page. We also offer guides for managing your LLC, free legal forms, and loads of tips. And this is just what we offer for free—just imagine what we do for our clients.
Let Us Be Your Guide
At Northwest Registered Agent, we've spent years crafting our Minnesota LLC service. When you hire us, we'll form your Minnesota LLC for $380 total and include:
One year of registered agent service
An LLC operating agreement, membership certificates and LLC resolutions

Digital notifications

Minnesota Annual Renewal reminders and directions for fast filing
A secure online account filled with intuitive business maintenance tools and forms to make LLC upkeep simple

Lifetime Corporate Guide Service—call us anytime and one of our Corporate Guides will help you navigate whatever business problem, task or curiosity you have
Northwest Registered Agent is the only national LLC formation service that is dedicated to your personal privacy. We don't sell data to third-parties and we do everything we can to keep your personal information secure.
START YOUR MINNESOTA LLC FOR $380 TOTAL