How to Start an LLC in Virginia
To start an LLC in Virginia, you must file Articles of Organization with the State Corporation Commission. You can file online or by mail. The Articles of Organization cost $100 to file. Once filed with the state, this document formally creates your Virginia LLC. However, to actually ready the LLC to do business, you must complete several additional steps.
Starting a Virginia LLC Guide:
Virginia LLC Filing Options
Free PDF Download
Virginia LLC Articles of Organization free download. When you're done filling out the form, submit it to your state.
Do It Yourself Online
Our free account and tools will walk you through starting and maintaining a Virginia LLC. All for free.
Virginia LLC
Includes registered agent service, operating agreement & more.
$
328
Total
Virginia LLC Client Profile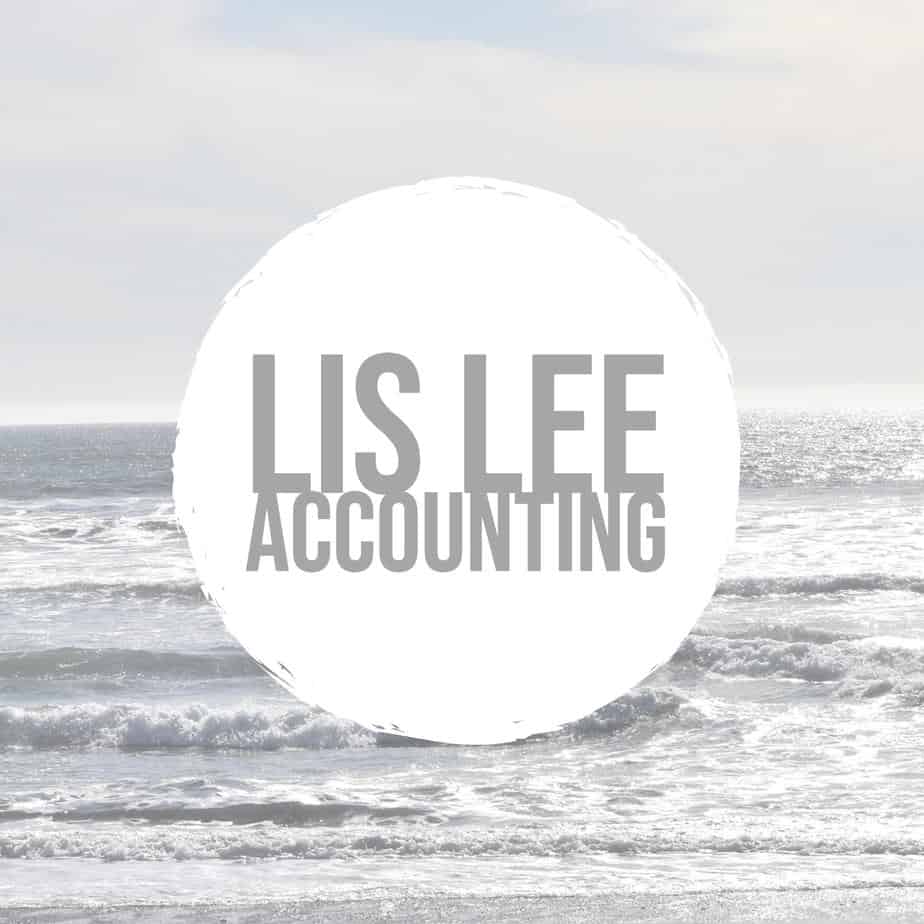 "[At Northwest] they provide excellent resources to businesses for FREE or at super-reasonable prices […] they make the process straightforward and step-by-step, and they will even take the entire process on for you, if that's what you need"
Lis Lee Accounting
Virginia Articles of Organization Requirements
To form a Virginia LLC, you must complete and file the Articles of Organization with the State Corporation Commission. See the document below and click on any number to see what information is required in the corresponding section.
1. Company Name
You must include "Limited Liability Company," "Limited Company" or an abbreviation. Most businesses keep it simple with "LLC."
2. Registered Agent
List either an individual or a business. Individuals must be Virginia residents connected to the LLC (members, managers, partners, etc.) or members of the State Bar. Businesses must be authorized for business in Virginia. Tip: Northwest Registered Agent has been providing expert registered agent service in Virginia for years.
3. Registered Office
This Virginia street address becomes part of the permanent record of your Virginia LLC. Hire Northwest and our address goes here.
4. Principal Office
This must be a physical address and will be part of the public record. Tip: Hire us as your registered agent and you can use our Virginia address as your principal address.
5. Virginia LLC Organizer
Your organizer is just the person who signs and submits your Virginia LLC Articles of Organization. It doesn't have to be a member or manager. We'll be your organizer when you hire Northwest.
How much does it cost to start a Virginia LLC?
The Commonwealth of Virginia's filing fee for LLC Articles of Organization is $100. There's also an online convenience fee of around $3.
When you hire Northwest, your total, out-the-door cost is $328, including filing fees, registered agent service, and loads of useful forms to help you launch your Virginia LLC.
How long does it take to start a Virginia LLC?
When filing online, you can typically receive your certificate the same day. If you print and mail your Articles of Organization, your paperwork will be processed in 28 days.
If you hire Northwest to start your LLC, we will submit your forms to the State of Virginia and have your Virginia LLC formed in 1 business day.
Does a Virginia LLC need a registered agent?
Yes, the Commonwealth of Virginia requires LLCs to have and maintain a Virginia registered agent. You can either choose an individual agent, such as yourself, or a business, such as Northwest. So what's the difference?
Being your own registered agent can save you a few dollars each year, but it will cost you in other ways—namely in privacy and availability. All the information you list in your Articles and other Virginia business filings are public—including names and addresses. A public address means you'll soon be on the lists of data sellers. Also, the responsibility of a registered agent is to be available during business hours to accept legal notifications. Considering that business doesn't just take place in the office, this can put a damper on your ability to run your business how you want. You don't want to risk missing a process server while you're off meeting investors or scouting new storefront locations.
Avoid these headaches when you hire Northwest. We're a commercial registered agent service—and your registered agent needs are the heart of our business. We list our address in your Articles so you don't have to worry about junk mail and unwanted visitors on your doorstep. We accept, scan and send service of process the same day, so you can run your business on the go (or even just at the beach).
Create the Virginia LLC Operating Agreement
Do I need an Operating Agreement?
Absolutely. Technically speaking, there's no law saying you have to have one, but forgoing an operating agreement is a recipe for disaster. Operating agreements aren't public filings, like Articles of Organization, which is why you don't have to file them with any Virginia agency. Instead, operating agreements are private documents—and the most critical internal documents of your Virginia LLC.
Why is an Operating Agreement important?
Your operating agreement sets the terms for your business. It puts into writing who owns the business. It lists how much each person invested. It explains how profits and losses will be allocated. It spells out what happens in worst-case scenarios, from infighting to shutting down the LLC. Even if you're the only person in your LLC, you'll still find you need an operating agreement. Taking the time to write one puts you in the position to carefully consider these major decisions for your Virginia LLC. And despite being an internal document, outside people and businesses will need your operating agreement as well. Banks will ask for one when you go to open an account or take on debt. Potential investors and partners will want to see it as well. And the last thing you want to do is rush through these kinds of huge decisions on the spot after someone asks to see your agreement.
Do I have to write the Operating Agreement?
Not from scratch. Northwest gives you a free operating agreement—specific to your management style—when you hire us to form your Virginia LLC. We also give out free resolutions, free membership certificates, and more. We're proud of our forms at Northwest. We were the first website to hand out free LLC forms, and we've spent years refining our forms and guides to make them better and better. Over a million LLCs have used our free LLC forms to help form their businesses. Take a look:
Get a Virginia LLC EIN
Do I have to get a tax ID number (EIN)?
Your Virginia LLC is required to get a federal tax ID if you want to hire employees or file certain federal excise taxes. You'll also find that as you start your business, you'll be asked for your EIN over and over again. Just to open a bank account, you'll likely need your EIN. To register for business permits and licenses, you typically need your EIN. To file local taxes, you usually need one. Even vendors will request it when you go to establish credit. In some of these cases, you can use your personal social security number instead—but why risk your personal information when you don't have to? EINs are free from the IRS. Can't bear to fill out one more application? Hire Northwest to get your EIN for you when you sign up for our services.
Open a Bank Account for Your Virginia LLC
To open a bank account for your Virginia LLC, you will need to bring the following with you to the bank:
A copy of the Virginia LLC Articles of Organization
The LLC operating agreement
The Virginia LLC's EIN
If there are multiple members in the LLC, you may also want to bring an LLC resolution to open a bank account that states that the person going to the bank is authorized by the members to open the account in the name of the LLC.
We recommend calling your bank ahead of time before going in and asking what their requirements are. Most banks don't open business accounts nearly as frequently as personal accounts, so some bankers may be unfamiliar with their own bank's requirements. As frustrating as that may be for you, calling ahead will help save you from being super annoyed when you walk into the bank.
Obtain a Business License
Does a Virginia LLC need a business license?
Virginia doesn't require a general business license on the commonwealth level—just professional licensing and permits for specific business activities. General business licensing is done at the local level. Cities or counties in Virginia typically assess a "business license tax" each year on gross receipts. For example, this tax is managed on the county level for businesses in Arlington County but on the municipal level in cities like Richmond.
File Virginia LLC Reports
What is a Virginia LLC Annual Registration?
Your Virginia LLC Annual Registration is a yearly fee—not a report or other filing, just a $50 fee you can pay using Virginia's SCC eFile system. Forget to pay? There's a late fee of $25. And if you don't pay up within three months of the due date, the commonwealth will revoke or dissolve your LLC. Yikes. Northwest can help here—when you sign up for services at Northwest, we send you annual compliance reminders so you're free to focus on your business, not fees.
How much does an LLC in Virginia cost each year?
The State Corporation Commission charges Virginia LLCs an Annual Registration fee of $50.
Pay the LLC Taxes
What are the Virginia LLC taxes?
The Virginia personal net income tax rates are:
2%: $0 to $2,999
3%: $3,000 to $4,900
5%: $5,000 to $16,999
5.75%: $17,000 +
Virginia's sales tax is 4.3%. Cities and counties can tack on their own sales taxes as well, making the average total rate 5.348%.
Let Us Be Your Guide
At Northwest Registered Agent, we've spent years crafting our Virginia LLC service. When you hire us, we'll form your Virginia LLC for $328 total and include:
One year of registered agent service
An LLC operating agreement, membership certificates and LLC resolutions

Digital notifications

Virginia Annual Report reminders and directions for fast filing
A secure online account filled with intuitive business maintenance tools and forms to make LLC upkeep simple

Lifetime Corporate Guide Service—call us anytime and one of our Corporate Guides will help you navigate whatever business problem, task or curiosity you have
Northwest Registered Agent is the only national LLC formation service that is dedicated to your personal privacy. We don't sell data to third-parties and we do everything we can to keep your personal information secure.
START YOUR VIRGINIA LLC FOR $328 TOTAL